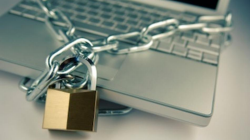 According to the 2013 Symantec Internet Security Threat Report, 50 percent of all targeted cyber attacks in 2012 were aimed at businesses with fewer than 2,500 employees. Thirty-one percent of attacks were aimed at businesses with fewer than 250 employees. These stats are telling—small businesses are increasingly becoming a target for hackers.
The reasons why are simple. Small business owners normally don't have the time or resources to focus on security the way an enterprise business does. Additionally, many small business owners feel like they aren't at risk. Why go after a mom-and-pop shop when the potential ill-gotten rewards are so much greater if a hacker goes after a larger company? The answer to this question—small businesses often offer the path of least resistance when it comes to security, making them a desirable target for hackers and other ne'er-do-wells.
For the next few months we will be addressing a number of topics related to small business security in the hopes of giving owners the tools and know-how they need to protect their businesses. We'll also be hosting a webinar later this spring on the same topic. If you have a particular question about security for your small business, feel free to leave it on Twitter and Facebook and we'll answer it. In the meantime, check back in regularly for more information on how to protect your business and the upcoming webinar.