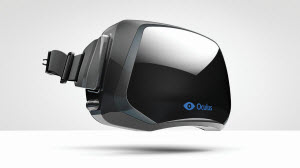 Facebook's bold buy of Oculus VR in late March made a statement that virtual realities have a future in the social space, and companies like Sony, Microsoft, Google and others are taking note. Virtual realities have been around for decades, but have yet to materialize beyond the world of gamers. The big question rests with Facebook: how will they use Oculus VR to bring life to the 1s and 0s that make up our digital profiles?
This next evolution in technology has the potential to make virtual realities accessible to consumers through Facebook, fostering stronger online interactions in a new online world. In past, gamers used nicknames and virtual aliases to connect with others. For social experiences, users do not rely on anonymity, but rather tie their social profiles to their identity. As a result, consumers need to be more aware than ever before with the risks associated with this new technology.
The expansion of virtual realities brings new evolutions to the methods of cyber attacks. Identity thieves are constantly adapting to the changing technological infrastructure, and social networks have made it easier for cyber criminals to collect your personal information. In addition, children have been found to be more easily attacked online, and this new online world will only increase their chances of becoming victims of cybercrimes as it becomes more adopted. Now, the need for identity management resources is more important than ever—and at CSID, it is our job to stay on top of cyber crimes. For advice on how consumers, parents and even companies, can protect their sensitive information online and off, check out our white papers, Managing Online Reputation in a Digital World and Child Identity Theft: A Parenting Blind Spot.
As always, tell us what you think about Oculus VR and the future of virtual realities on Facebook and Twitter, and stay up-to-date on the latest security news on our Tumblr feed.