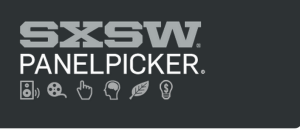 Tens of thousands of people descend upon Austin every March for SXSW Interactive – an annual gathering of some of the world's most passionate techies, new-gadget enthusiasts, and creative problem-solvers. We've taken part in the conference for the past several years and are once again hoping to bring our cyber security insight to the stage, but we need your help! Read up on our submissions below. If you want to see the panel at SXSW next March, follow the PanelPicker link and give it the "thumbs up." All you need is an email address to vote.
Cybersecurity Mythbusting: What's the Real Deal?
In recent years, the general public opened their eyes to security breaches and privacy concerns as Target and Snowden made headlines for months on end. People are scared and confused and rightfully so. Much of the breach coverage fails to provide consumers with any truly useful information on what to do next to protect their digital identities, stirring panic without resolution. This session will tell you what to really worry about, debunking common cybersecurity myths, and shed light on the tangible steps you can take to keep your identity safe.
Vote here:  http://panelpicker.sxsw.com/vote/51521
Digital Identites: Modern Underground Currencies
How much is a Social Security number worth on the dark web? What about a driver's license, a credit card number or a health record? Every day, hackers are buying and selling consumers' stolen data and engaging in a whole world of commerce unseen by those outside of the dark web. They're raking in hundreds, even thousands of dollars with each transaction. This session will dive into the digital currencies of this underground marketplace and provide an inside look at how transactions take place between cybercriminals through a live demonstration. Our very own Adam Tyler, CIO at CSID, will show how these cybercriminals collaborate and exchange ideas with each other to steal data, and also offer tips for consumers to keep their data safe.
Vote here: http://panelpicker.sxsw.com/vote/50621
Breach Aftermath: Cleaning Up the Mess
There's a lot of cyber security doom-and-gloom going around these days. In the last few years major corporations and government organizations have suffered from breaches resulting in lost jobs, lost business and a frenzy of activity. For every bit of activity you see in a headline, there is an equal amount of work and response going on behind the scenes. This panel of experts will provide a behind-the-scenes look what happens when a company finds out it's been breached, from patching up security to making sure those affected are protected. In addition to some interesting insight, attendees will come away with best practices when responding to a breach.
Vote here: http://panelpicker.sxsw.com/vote/51539
Don't Tweet That! Managing Your Digital Footprint
With each tweet, like, and live stream, we are revealing information about our interests, location, and activities. This is how the world communicates. But are we putting ourselves at risk for identity theft (and more) with every post, share, and like? This engaging session will provide an in-depth analysis of our social media habits and what we share with an audience much larger than our "friends." After all, 82 percent of the world's population is online. This session will explore the data we share, security risks, and what consumers can do to help protect and control their digital identities.
Vote here: http://panelpicker.sxsw.com/vote/55907
You have until September 4 to cast your vote and leave any comments or questions for our panelists.  We appreciate your support! Keep up with our SXSW involvement and other company happenings on Facebook, LinkedIn and Twitter.