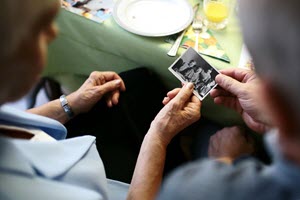 The winter holiday season is a special time of year. We see more festive lights, hear more cheerful music, and spend more time with family.
Unfortunately, it's also one of the most lucrative seasons for cybercriminals. Forty-percent of all yearly cybercrime occurs during October, November, and December. While you may consider yourself cyber-aware, others in your family may not be. Here are a few things to look for during this holiday season, and how you can educate your family around staying secure:
Be Wary of Downloads
While many advertisements this holiday season are perfectly legitimate, there are also malware-infected advertisements designed to bring harm to your computer. Make sure you know exactly what you're getting when you're downloading a product, and only click on links from websites you trust. Teach your family members to do the same. Clicking on a malware-infected ad could not only bring up inappropriate images or videos, but could also install a virus or spyware on your computer, allowing a cybercriminal to access your files or personal information. Encourage children to ask before downloading anything from the Internet and help oversee their activity to prevent potential damage.
Be Proactive
Some of your relatives might not realize that two-factor authentication (2FA) exists, or how to set up monitoring services. These are layers of security that aren't difficult to set up, and your family members will feel safer knowing they are taking additional steps to help secure their personal information and online accounts.
Additionally, most people tend to shop more around the holidays, which give scammers a better chance to steal their information. Keep a close eye on your billing statements. If you do not recognize a charge, report the suspicious activity to your bank or credit card issuer immediately. Talk to your relatives about setting up credit card alerts. Most credit card companies can give daily, weekly, or monthly updates on account balance, or can send a text message for transactions over a certain, pre-determined amount.
When in Doubt, Ask
During the holiday season, it's no surprise to see a company offering a deal on their products or services. You probably have a family member that considers himself or herself a real bargain hunter, and perhaps they even take pride in seeing how much they can discount their purchase. This holiday season, tell them to take a moment to consider the deal – if it's too good to be true, it probably is. If they receive an offer through email or find one on a site they don't normally visit, a quick search online, even just the retailer's name plus "scam," is a good way to ensure validity.
Another imposter scam typically targets the elderly, but can affect anyone. A scammer will claim to be a grandchild or another family member who needs money to get out of an accident or another fabricated incident. Tell your grandparents, aunts, and uncles to be on the lookout for this kind of scam – and to contact the supposed person directly. They could also check in with someone who knows the person, and they should never send money unless they're positive the person calling is indeed who they say they are.
Do you have any other advice for the holidays? Has one of your relatives fallen for a scam before? Join the conversation on Facebook, Twitter or LinkedIn.