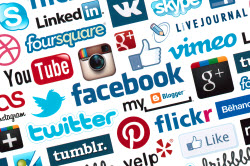 This guest blog post comes from Jasmine McNealy, Assistant Professor at the University of Kentucky and privacy and law blogger at Unmasking Doe.
In late January of this year HMV, a British music store franchise, laid off 190 employees. Although unfortunate, this would seem a pretty benign occurrence. Brick and mortar music stores have been disappearing from the landscape for a while now, victims of both the economy and fierce competition from online competitors. No, the layoff was not the story so much as the news surrounding the layoff meetings.
During one such meeting an employee about to be fired used the HMV twitter account to live-tweet the firings. Multiple tweets, that were later deleted, appeared on the HMV timeline detailing how many people they thought were being fired as well as expressing frustration with the entire process. The tweeter also noted that they accessed the account using an unsecured password. All the tweets were available to all over 62,000 @hmvtweets followers and the public.
The rogue employee, later identified as former community manager Poppy Rose, claimed that she used the company account to tweet because she thought she was in the best position to express her frustration with the layoffs. She also added that she had attempted to educate HMV management about the power of social media, and had been rebuffed.
She definitely made her point.
Social media is a powerful tool for building a brand and connecting with customers in real-time. Social media like blogs, Twitter, Facebook, Tumblr, etc., allow companies, both large and small, to build and manage their reputations. And the use of social media is only increasing. According to a white paper by the Harvard Business Review Analytic Services, of 2100 companies surveyed, over 79% were either using social media or planning to launch a social media campaign.
Many reasons exist for businesses to use social media. Intuit found that small businesses use social media for three main reasons: connecting with customers (28%), visibility (27%), and self-promotion (26%). All of these reasons, in addition to some of the lesser reasons provided, are about companies desiring to build and maintain their reputations, or social capital, with potential customers.
But the planning, implementation and use of social media by businesses require that someone be in charge of the social media accounts. And it is not so much having someone in charge of the accounts, but also being vigilant and monitoring what is being distributed to the public through those channels. The HMV saga above demonstrates what could happen if businesses does not maintain control of their social media channels.
Companies can take certain steps to help manage their social media reputation:
Password maintenance: All social media accounts, whether blogs, Facebook profiles, Twitter accounts, etc., require login information. Managers should always know or have access to the social media login information. This way, when important announcements are made, the company can control the distribution of information and, if need be, lockdown the account before it is used without proper authorization.
Password strength: It is not always the threat from the inside that should worry companies, but the outside as well. Companies like Paypal, Cheerios and Fox News have all experienced what can happen when hackers gain entry into their social media accounts. Companies should, therefore, create strong passwords that are difficult for hackers to crack. This may include passphrases, or a string of words used in place of the traditional single word.
Vigilance: Perhaps above all, businesses must monitor their social media accounts and the use of their name or product in conversations on social media. This allows companies to understand how they are currently viewed by the public by engaging in sentiment analysis, as well as to control potential problems before they begin.