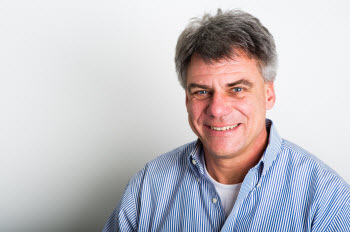 CSID welcomed Kent Bloomstrand to the family as CTO back in April. Kent has extensive experience as a technology leader, having worked at established companies like Vignette (acquired by OpenText in 2009), IBM and Oracle. With less than a year at CSID under his belt, Kent successfully drives the technical direction of the company leading CSID's engineering and development teams. Between improving processes, building new products and more, we were able to squeeze some time with Kent to see what makes our CTO tick and what's in store for 2014.
CSID: What strengths of the company attracted you to CSID?
Kent: CSID is a company with the right technology and products at the right time. The market it services—identity management and protection—becomes more relevant for individuals and corporations throughout the world each day. We are reminded of how pervasive these problems are when we read daily accounts of those victimized through scams, malware, breaches and other means that compromise their personal and professional information. The internet mirrors criminal activities in our society, and is especially attractive to those who can leverage technology to take advantage of people, governments and corporations on a global scale with relative anonymity.
Working with talented people at CSID to provide solutions that combat these threats and offer protection in this space is very rewarding.
In addition to the purpose behind the products and technology, it's an honor to be able to be a part of a great leadership team at CSID and to work with passionate professionals in a thriving, high-tech culture.
CSID: How has your professional experience contributed to the growth and development of CSID's product offerings?
Kent: I have been very fortunate in my career to have worked for a number of companies, large and small, in various stages of their lifecycle, and who have achieved varying degrees of success and failure. Each experience has taught me something new about technology, leadership, and teamwork. Throughout my career—from software engineer to architect, manager and organizational leader—I have benefitted from what I have learned from colleagues, role models and customers over the last three decades. I have also learned plenty from the mistakes I have made and have observed. When it comes to building teams and products, or introducing new or improved processes at the appropriate time, my background gives me the foundation to help make others successful.
CSID: What are some exciting technical developments on the horizon for CSID in 2014?
Kent: From a product perspective, CSID will advance our technology in significant ways. For example, we will build additional and augment existing data sets for use by our monitoring products. Also, we will be releasing IMC 2.0 in the first half of 2014, which is intended to provide our customers with greater flexibility and faster deployment capability to enable their customers.
In addition to building next generation of existing products, we will be researching and developing potential new products to introduce into the marketplace; products that provide greater front-end protection for customers from malicious intent.
Last, but not least, we will be investing in our platform infrastructure and revamping the architecture used to deploy and run our services with our hosting partner. This represents a significant investment in next generation hardware and expansion of server, network and storage capacity.
It sounds like 2014 is going to be busy and exciting for CSID! We can't wait to see how Kent continues to drive technology, thought leadership and R&D for our growing company.