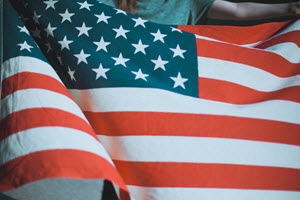 Regardless of where you stand politically, one thing we can all agree on is that the topic of cybersecurity took a prominent role in this year's presidential elections – from concerns around hacks at polling sites to alleged cyber-attacks against the candidates themselves. Now that the election period has come to a close, the outcome will undoubtedly have implications for consumers, as several cybersecurity policies and practices come under discussion and key legislative decisions are made.
In 2016, we saw key moves from the White House, including the introduction of the Cybersecurity National Action Plan (CNAP), a plan seven years in the making which takes near-term actions and puts in place a long-term strategy to enhance cybersecurity awareness and protections, and empower Americans to take better control of their digital security. As cybersecurity continues to garner growing national attention, we can expect it to remain a popular topic of conversation and influence decisions being made in 2017 and beyond.
We're still in the early stages of learning about President-elect Trump's plans for cybersecurity beyond the vision expressed on his campaign website, which includes the establishment of a Cyber Review Team and Joint Task Forces. Trump's 100 Day Action Plan, the roadmap of priorities for his incoming administration, also promises to work with Congress to establish a "Restoring National Security Act," a provision of which would go towards protecting the country's infrastructure from cyber attacks. Trump has also promised a federal hiring freeze and a new requirement that two federal regulations be eliminated for every new regulation. If enacted, both of these policies could potentially impact existing cybersecurity regulations like the CNAP.
On the financial side, consumers could also be impacted by his promised reforms to the Dodd-Frank Act. Part of that act established the Consumer Financial Protection Bureau, a government organization that educates consumers on financial risks including identity theft and fraud.
As we learn more, it's imperative that consumers understand the role they play in staying secure, regardless of policy decisions made at the state and federal levels. It's the responsibility of all consumers and businesses nationwide to keep cybersecurity top-of-mind and take the necessary proactive steps to help safeguard their personal information. Here are some steps you can take – in five minutes or less – to up your personal security:
Turn on two-factor authentication (2FA) on your online email and financial accounts: By making the login process harder and more complex through incorporating this additional step, 2FA provides an extra layer of security for you against attackers.
Create long, strong and unique passwords: Take a few minutes to ensure all of your passwords include a long and cryptic combination of upper and lowercase letters, numbers, and special characters. Also avoid using easy-to-guess passwords, like your name, birthday, or pet's name, and be sure to use unique passwords across accounts.
Opt-in to automatic updates: Software updates almost always address security vulnerabilities. Keeping your system updated with the latest software means you have the latest patches to defend against threats.
Check your privacy settings on social: Social platforms are constantly updating their security and privacy policies, with new features like 2FA that can help keep your information secure. Stay up to date with these policies to make sure you're taking advantage of all security features.
Have more tips to share? Weigh in with us on Facebook, Twitter and LinkedIn.