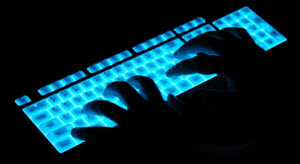 In today's digital age, nearly everything we do online requires an account composed of a username, password and other important personal data – including answers to private questions for password reset options – unique to each individual. It's these pieces of information that are the foundation for a person's "digital life," or what you could call your digital DNA. Building a digital life through online accounts typically makes things easier and provides such benefits as increased efficiency, ease of use and personalization. Despite the many conveniences, your digital life could be in great danger without proper security precautions. One of the latest trends of online attackers is social engineering, which is the practice of manipulating users into performing certain action that will provide the attacker privileged information.
Karissa Bell of Mashable shared the story of Naoki Hiroshima – a man with a coveted digital presence. According to Bell, "Naoki Hiroshima claims to have tweeted using the @N handle since signing up for Twitter in 2007. In that time, he said, he has fended off multiple attempts by attackers to take control of the coveted one-character account. He claims he was once even offered $50,000 in exchange for the handle." Bell goes on to tell the story of how Hiroshima experienced several breaches of online accounts including PayPal, GoDaddy and Facebook that eventually ended in the hacker blackmailing Naoki into handing over control of his @N Twitter handle.
In his own words, Hiroshima wrote, "As of today, I no longer control @N. I was extorted into giving it up." Continuing his story, Hiroshima describes with great detail the great lengths his attackers went to in order to secure his information, including holding his GoDaddy domain names and other information hostage until the handle was released. Knowing the severity of his attackers to his digital livelihood, Hiroshima saw no other option than to relinquish the desired Twitter handle.
What can you do in order to protect your digital presence from attacks like this? How can you work with third party sites to better protect your information? What tools can be used to better monitor your digital presence? Let us know what you think on Twitter and Facebook, and be sure to check out our Tumblr for the latest industry news stories.