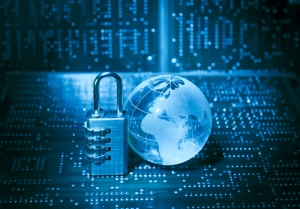 As we enter the final months of 2014, we are going to post a number of blogs that explore the cyber security trends we expect to be front-and-center in the New Year. If 2014 is the year of the POS breach, it looks like 2015 may be the year of figuring out security around NFC payment systems like Apple Pay; an observation that is supported by today's announcement that Apple Pay competitor, CurrentC was breached and lost email addresses.
Two other big topics that will be front and center in 2015 are recruiting IT security talent (a task that is getting increasingly more difficult as demand for top security IT professionals outpaces supply) and tackling identity theft from a global perspective. We are pleased to announce that we'll get to speak on both of these topics at the 2015 SXSW Interactive conference. We'll be sure to share previews of both these discussions leading up to the March conference.
Another issue that will be front-and-center as we move towards 2015 is medical identity theft. We hosted a webinar on "Finding a Cure for Medical Identity Theft" just last week and had a great discussion around what is driving the increase in medical identity theft (the value of medical records and patient data going digital, to summarize) and how to protect yourself and your business. If you missed the webinar, we encourage you to check out a recording or read our corresponding whitepaper at www.csid.com/medicalIDtheft. We expect to see more awareness and discussion around medical identity theft in 2015.
Over the next two months, we'll talk a lot more about security trends and threats to expect in 2015. Stay tuned into the CSID blog and let us know what threats and trends you feel will be front-and-center in the coming year on Twitter, Facebook or LinkedIn.