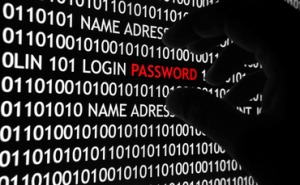 Earlier this week The New York Times reported Russian criminals had amassed 1.2 billion username and password combinations from companies across the globe. A breach of this magnitude can leave some consumers wondering if these massive breaches will ever stop and what, if anything, they can do to protect themselves.
At CSID, we see 70 to 80 companies breached every day. The availability of free malware online and information on how to carry out attacks has led to an explosion of these types of breaches. Unfortunately, this means they will not slow down or stop any time soon. This makes it more important than ever for consumers to protect their personal data. Here are a few best practices that can help you do so:
Good password habits are incredibly important. When you reuse a password on multiple sites, it means that all the bad guys have to do is steal one password to gain access to multiple personal accounts. To help ensure you password practices are up to snuff, consider the following:

Use a unique password for each account
If you don't want to remember multiple passwords, use password management software
Turn on two-factor authentication for high-value sites like Gmail and Facebook

Any time a major breach occurs it is a good idea to change your passwords – even if you don't have an account associated with the company breached. Be sure to stay informed as the details of the breach are released.
It is also important to make sure the devices you use are secure. If you update your passwords, but have malware on your device, that malware will steal your updated password. Keep your anti-virus software up-to-date.
Consider an identity protection service. These services can alert you if a credential like an email address, password or credit card number is stolen and give you the opportunity to react before damage can be done to your accounts or identity. This is important. The FTC estimates it takes an average of six months and 200 hours of work to fix a stolen identity.
Follow along for more tips and the latest on security news around the world by connecting with us on Twitter, Facebook and Tumblr.