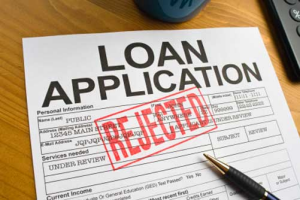 Online reputation management has been a hot topic recently. The latest? Your social media activity could now keep you from getting a loan. Whether you're an individual or small business, lenders can use your online credibility to judge your financial credibility.
Lisa Vaas of Naked Security reported on a recent Wall Street Journal piece about how the financial services industry has increasingly turned toward social media and even smartphone usage to evaluate loan applicants. Vaas writes, "Many such institutions are giving customers the social-media once-over on an opt-in basis, often using the information as one more way to get credit to borrowers who might otherwise have difficulty getting a loan." While this may now be an opt-in practice, experts do anticipate a more pervasive analysis of social media. Vaas quotes Moven Bank's president, Alex Sion, "The data we have on customers via social networks says more about them than their FICO [credit-score rating]… You can make credit decisions based not on a faceless score, but on who you know."
Alex Sherman of Inc. described how businesses that use social media can be impacted by this new trend? In a situation regarding a startup taking advantage of eBay or Amazon: "A snafu with a supplier caused delays on a number of orders and most of those customers left negative feedback on the transactions. The complaints begin to make your short-term review ranking plummet." Sherman went on to explain how lenders could interpret your credibility based on that negative short-term ranking. Sherman concluded with the unfortunate truth that, despite your business' desire to expand your market with social media, this issue is likely to extend beyond lenders and impact "potential vendors, service providers, customers, business partners, job seekers."
Do you think online presence is a fair assessment tool for lenders to utilize? What steps should a business take in order to maintain their online reputation? Check out our recent webinar, whitepaper and infographic on Managing Online Reputation in a Digital World. And as always, let us know what you think on Twitter and Facebook, and be sure to check out our Tumblr for the latest industry news stories.