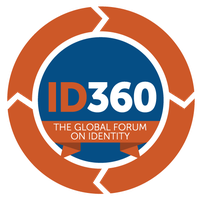 It's hard to believe this year's ID360 Conference is already around the corner (May 5-6). The event, put on annually by our friends at the UT Center for Identity, brings together stakeholders and industry experts from the private sector, government and academia to discuss the latest research and most forward thinking ideas around identity management.
We're excited about the theme this year, "The Identity Economy," and look forward to hearing how other speakers address approach the topic. From our end, here's a sneak peek of what we'll be talking about next week:
Finding a Cure for Medical Identity Theft: Did you know a medical identity has a $50 street value whereas a social security number in comparison only sells for $1? This is just one reason why we're seeing more and more cases of medical identity theft. CSID President Joe Ross will dive in to why medical identity theft is on the rise, how it happens, why medical identities are seen as so lucrative from a cybercriminal's perspective, and what steps healthcare organizations can take right now to protect themselves.
Securing Digital Wallets Before Majority Adoption: Digital wallet and mobile payment methods are gaining momentum among consumers and retailers. They're also gaining the attention and enthusiasm of cybercriminals – who are looking to reap the rewards of mobile payments transactions. CSID's CIO Adam Tyler will explore the major concerns around digital wallets security from both a consumer and business perspective and also offer solutions for how to make these digital wallets more secure.
Identity Crimes: Your Money or Your Life?: In addition to his solo talk on Digital Wallets, Adam will also be participating on this panel, which will explore the implications of how businesses, government and law enforcement officials perceive identity theft cases and how identity theft victims perceive the crime. The panel will explore how to find a middle ground between these two perspectives – one that brings more empathy to the victim while still allowing businesses, law enforcement and government to remain effective in addressing identity theft. He will be joined by Sean McCleskey, former Special Agent at the U.S. Secret Service Center for Identity; Dennis Desmond, Chief, Identity Management Branch at USSOCOM; and Deb Griffith, Director of Government Affairs at Lifelock..
Interested in checking out the rest of the lineup this year? Check out the full agenda online.
Will we see you at ID360 next week? Tickets are still available for purchase. Also stay tuned to our Facebook, Twitter and LinkedIn for live updates and pictures from the event!