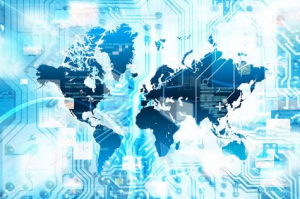 As experts weighed in this week with their predictions on security trends that will shape the coming year, the growth of mobile payments and mobile banking quickly emerged as a popular topic of focus.
Steve Weisman of USA Today shared his predictions on top cyber trends to come in 2015, among them, the concern that as personal banking and financial transactions become "increasingly mobile," they will become a larger target of hackers. Weisman points to Europe (which has implemented mobile banking for longer) as an example, saying we can learn from the issues the country has faced with hackers "even being able to defeat dual factor identification." Weisman advises that "malicious apps that are unwittingly downloaded" are often a root cause of smartphone security, and that "limiting sources for apps to legitimate vendors can help limit vulnerability."
Stuart Dredge of the Guardian also expressed his concerns with mobile payments, stating that "several security companies expect cyber criminals to crack [Apple Pay] and its rival services in 2015." Dredge points specifically to the fact that cyber criminals will be looking for flaws in these newer systems, especially if user adoption picks up in 2015, as "hackers tend to attack popular platforms where the yield is likely high."
Forbes contributor Sue Poremba also highlighted attacks against virtual payment systems as a key concern for 2015. Quoting Patrick Nielsen of Kaspersky Lab, Poremba writes that cyber criminals will focus on "attacks against banks/virtual currency operators, the end users and their devices, and everything in-between." Nielsen comments that we have already seen "examples of malware stealing virtual wallets from users' devices."
When considering the biggest security trends to come this year, is the rise of mobile payments on your list? Let us know your thoughts on Twitter and Facebook, and be sure to check out our Tumblr for the latest industry news stories.