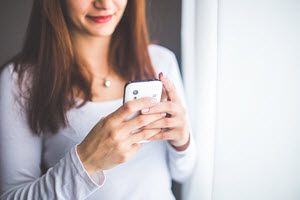 As a society, we are more mobile than ever before.
Between meetings and after-work commitments, social gatherings and kids' play dates, we are using mobile apps to communicate with friends and family, field emails, stay up to date with the latest news, and so much more. In fact, mobile app usage has increased 90 percent in the past two years, according to comScore's 2015 Mobile App Report. Apps are now the leading means of digital media consumption.
To keep pace with the modern mobile consumer, we are excited to introduce a new customizable, iOS and Android compatible app available for our partners, which will allow their subscribers to view their alerts and access their identity protection services conveniently from their mobile device while on the go.
In today's digital world, identity theft is a fact of life. The Federal Trade Commission reported that identity theft complaints increased more than 47 percent from 2014. However, the sooner you become aware of a possible identity theft event, the sooner you can get ahead of it. Using the app, subscribers will receive a push notification if suspicious activity is detected, arming them with information and the ability to take control of their identity from the palm of their hand.
"CSID's all-new app, designed with our partners in mind, extends convenience for users and immediate access to information with the touch of a button," said Joe Ross, co-founder and president of CSID. "Our partners' subscribers are empowered to feel confident about the security of their identity while on the move."
The new app supports fingerprint authentication on supported devices and can be rapidly designed with the look and feel of our partner's brands.
To learn more about providing this new mobile solution to your subscribers, contact your CSID account manager with questions.
As always, stay up to date with all CSID news on Facebook, Twitter and LinkedIn.