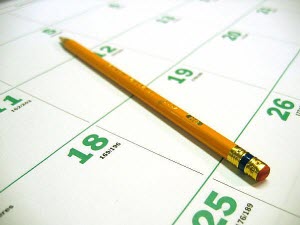 2014 was a busy year for the security industry, with an unprecedented number of breaches, malware strains and POS hacks. With cybercrime becoming an unfortunate but increasingly common consequence of seemingly benign Internet activities, business and consumers alike will have to up the ante on the measures they use to protect themselves. Here's a round up of some of 2014's most talked about security problems and some measures that can help mitigate their prevalence in the new year.
Medical Identity Theft
Looking Back: As CSID President Joe Ross discussed in his Huffington Post column, medical identity theft has become an easy and lucrative target for criminals.
Looking Forward: Our recent webinar highlighted a number of effective best practices to reduce the opportunities for medical identity theft. We suggest auditing third party vendors who can access patient credentials and implementing a robust authentication system across all business platforms. With medical identity theft likely to increase in the new year, businesses must continue to practice diligent monitoring and alert techniques to circumvent the problem.
Recruiting Top IT Talent
Looking Back: Over the past few years we have seen a shortage in cyber security and IT talent, and this has become even more difficult as demand continues to surpass supply.
Looking Forward: While there is no overnight resolution to the talent deficit, talent advisory company CEB has identified two significant shifts that can help the industry expand the number of potential candidates:
Look to other IT hubs – Silicon Valley has long been the center of IT activity, but looking beyond to incubator cities like Denver, Phoenix and CSID's hometown Austin can help expand the pool of potential candidates.
Changing the competency evaluation model – While traditional skills are still necessary, looking for individuals who can learn and adapt quickly to IT needs can help businesses change with the pace of the industry.
Additionally, look out for information on our upcoming SXSW Interactive panel where we will discuss ways to recruit talent and encourage malicious hackers to move away from dark web practices and use their skills and expertise for good.
Tackling Global Identity Theft And Data Breaches
Looking Back: Identity theft – as well as that which occurs through data breaches – is an increasingly global issue, particularly as we all become more connected and dependent on the digital world.
Looking Ahead: The first step towards confronting identity theft with viable solutions is to recognize that the problem requires global collaboration and strategies. While tools like our comprehensive Global Protector can help protect businesses and consumers against breach on a global scale, government initiatives and global agendas must also be implemented to confront the issue. We will discuss solutions and a comprehensive global approach to the problem in our panel at the 2015 SXSW Interactive conference.
What do you think will be our biggest security challenge in 2015? Tell us your predictions on Twitter, Facebook or LinkedIn.