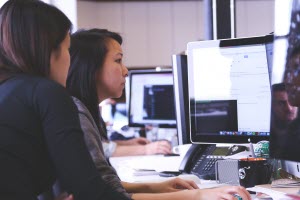 Today airs the final episode in our pilot podcast series! To wind down the last few days of 2015, we sat down with Adam Dolby, Encap Security's vice president of business development.
Prior to joining Encap Security, Dolby was focused on banking, ATM networks, and card processing. His expertise lies within multi-factor authentication, security, and electronic financial services, which is why we wanted to discuss the tricks, traps, scams and malware that consumers face daily.
Did you know, according to Get Cyber Safe, roughly 156 million phishing emails are sent each day? Of that, 16 million make it through filters. Half are opened. In the end, 80,000 people fall victim to scams and share personal information with cyber criminals.
"Bad guys will cast a fairly wide net–the wider the net, the better for them," Dolby said. "They see who ends up in it at the end. … While the online community has come [far], when you can still trick 80,000 people, a day, into giving away their credentials that means we have a really long way to go."
Malicious emails aren't the only danger to businesses and consumers.
"Malware, to me, is the real threat." Dolby said. "Malware is a form of computer program designed specifically to steal your login credentials."
Dolby said there were 255,000 new malware variants every single day in 2014.
Our guest also shared that long gone are the days when hackers were individuals, hiding in basements. Now these scams and hacks are part of sophisticated, organized attacks.
In our episode, Dolby shares tips to be aware of these scams, the cost of data breaches, two-factor authentication, and how businesses can better protect their employees and customers.
"It's up to you to protect your identity," Dolby said. "Be prepared for the when, not the if."
You can listen to the entire episode, as well as our past podcast episodes, at www.csid.com/firewallchats. Thanks for listening!
Questions? Comments? A topic you'd like to see us tackle next year? Reach out to us on Twitter and Facebook to let us know!