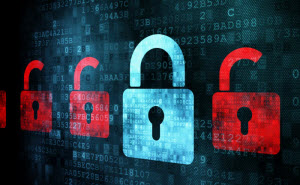 Cybersecurity took center stage this week as President Obama previewed plans focused on increasing online security, electronic privacy and the prevention of identity theft for the American people.
Byron Tau and Elizabeth Dwoskin of the Wall Street Journal shared that on Monday, Obama visited the Federal Trade Commission to discuss new cyber security initiatives that will safeguard consumer and student data. The President stated, "If we're going to be connected, then we need to be protected." He also introduced proposals that outline corporate responsibilities in the event of a data breach, and a Consumer Privacy Bill of Rights, that would "give consumers more control over what personal data companies collect about them and force companies to be more transparent about what they do with it." According to USA TODAY, another proposal, the Student Data Privacy Act, would "forbid companies from harvesting student data for commercial purposes."
David Jackson of USA TODAY detailed that on Tuesday, the President met with members of Congress to propose measures to bolster cybersecurity. He also traveled to the National Cybersecurity and Communications Integration Center to discuss its work to protect Internet communications. Obama spoke on "efforts to increase voluntary cybersecurity information sharing between the sector and the government while protecting privacy and civil liberties." According to a White House Press Release, this week's announcements included legislative proposals on Enabling Cybersecurity Information Sharing, Modernizing Law Enforcement Authorities to Combat Cyber Crime and National Data Breach Reporting.
According to an article from CNBC, when asked why he decided to preview the plans this week, Obama said "I didn't want to wait for the State of the Union to talk about all the things that make this country great and how we can make it better, so I thought I'd get started this week. I figured, why wait? It's like opening your Christmas presents a little early."
Do you think cybersecurity deserves to be an area of emphasis for this year's State of the Union Address? Let us know what you think on Facebook, Twitter or LinkedIn and be sure to keep up with our Tumblr for up-to-date security news stories.