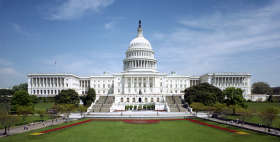 This week, the Senate Select Committee on Intelligence approved the Cyber Information Sharing Act (CISA). While some consider this bill to be a big step towards improving cyber security, others find it controversial.
Gregory McNeal of Forbes explains, "the bill is intended to help companies and the government thwart hackers and other cyber-intrusions. The bill passed by a 12-3 vote, moving it one step closer to a floor debate." While it was passed with a fairly significant margin, McNeal reports, "Lawmakers have been struggling for years to move cybersecurity legislation. Civil liberties advocates have opposed CISA, arguing that it fails to adequately shield Americans' privacy. Proponents of the bill say it will help stop attacks by encouraging data-sharing between businesses and the government. The bill achieves data-sharing by protecting businesses from lawsuits if they voluntarily disclose cyberthreat details for the purpose of assisting government or industry partners."
Russell Brandom of The Verge reports the aim of the bill is to require businesses and government to share information on potential "cyber threat indicators." Brandom continues by explaining, "Once a company makes a report to the government with information about a threat indicator, CISA would require broad sharing across federal agencies, including with the NSA, which would be given a more central role in threat management under the new scheme. Companies would also be encouraged to monitor their networks to gather more information about the threat."
Will this legislation be effective in preventing cyber attacks? Should the consumer privacy be a more important part of the legislation? Tell us know what you think on Twitter and Facebook, and be sure to check out our Tumblr for the latest industry news stories.
For more information on the legislation read, The Latest on Cyber Security Legislation.