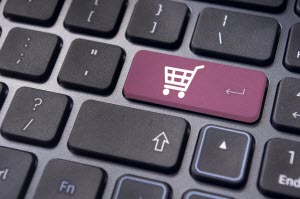 Cyber Monday's coming up – fast. Shoppers may be feeling a little antsy because of the major retailer breaches that have occurred over the past year, especially the Target breach that happened right around this busy time last year. We're determined to see a breach-free shopping season this winter, so here are a few suggestions to take into consideration as you gear up for Monday's online shopping extravaganza.
Purchase on a safe network
Planning on doing some online shopping on Cyber Monday? Avoid making purchases on public Wi-Fi – like in a coffee shop – and stick to making purchases while you are at home on a secure network. Public Wi-Fi hot spots are susceptible to man-in-the-middle attacks that allow cyber criminals to intercept your personal and credit information when you are making an online purchase.
Look out for phishing attempts
Cyber criminals will be using email phishing scams, enticing consumers with hot holiday deals to get them to click on an insecure URL. Look up store deals by going directly to the website of that business.
Don't store credit card information
Many websites will want you to store credit card information for an easy, one-click purchase experience. While it sounds convenient, storing your credit card also create unnecessary risk. If you lose your mobile device or if an online account is compromised, cyber criminals will have easy access to the stored credit card information. To take this a step further, consider encouraging your favorite shopping sites to store their data in dedicated servers, as these servers can help prevent cyber criminals from gaining access to any credit card information. 
Reset passwords
Reset passwords for high value accounts like email, social media and banking accounts after Cyber Monday. Use unique, long and strong password combinations. This will help ensure that even if there is a breach, these high value accounts will remain safe.
Use reputable retail sites to shop
Look for HTTPS in the URL to make sure the site is safe while you're shopping. Stick to retailers you know are reputable, have good return policies and are secure.
Use a credit card for online purchases
It's much more difficult to recover money lost due to fraudulent purchases on debit cards compared to credit cards. Use a credit card in preparation for the worst-case scenario – a retail breach.
Any additional security best practices you plan on using this Cyber Monday? Let us know your thoughts on Twitter and Facebook, and be sure to check out our Tumblr for the latest industry news stories.