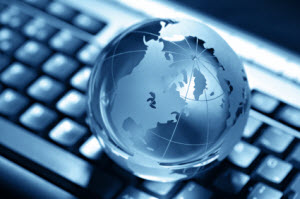 This week, the House of Representatives Intelligence Committee held a hearing on "Cybersecurity Threats: The Way Forward" to share why and how the United States should move forward in dealing with cybersecurity threats.
According to Reuters' Patricia Zengerle, Director of the U.S. National Security Agency Admiral Mike Rogers stated that "China and 'probably one or two' other countries have the ability to invade and possibly shut down computer systems of U.S. power utilities, aviation networks and financial companies." Hong Lei, a spokesperson from the Chinese Foreign Ministry, was in attendance and told reporters that "the Chinese government 'forbids' cyber hacking and that it is often a victim of such attacks that originate from the United States," Zengerle reported.
Reporter Mark Hanrahan with International Business Times shares that "Rogers' testimony comes just days after the USA Freedom Act – a bill that would have limited the agency's surveillance powers – was voted down in the U.S. Senate. While the bill would have limited the NSA's surveillance abilities, it also included an extension of the controversial Patriot Act." Rogers also stated that lawmakers have attributed many breaches against the U.S. government and private companies to China.
Kristen Eichensehr with Just Security points out, "the hearing hit hard on the need for a way forward – but revealed little about what that way might be." She reports that Rogers suggested two things needed to address cyber threats. The first was cyber threat information sharing legislation. The second was international norms of behavior for cyberspace. Currently, how to achieve either one is not clear.
How can cybersecurity officials set and enforce international cybersecurity norms? Do you believe cyber threat information sharing would help or hurt cybersecurity? What privacy issues arise when cyber threat information sharing occurs? Let us know your thoughts on Twitter and Facebook, and be sure to check out our Tumblr for the latest industry news stories.