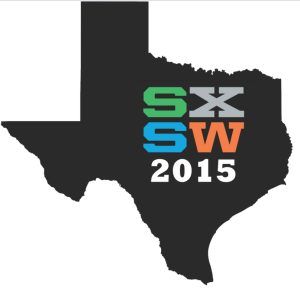 Tomorrow, March 13 marks the first day of the SXSW Interactive conference. Over the next five days more than 50,000 of tech and digital's best and brightest will converge on Austin and talk about emerging technology, digital creativity and all things inherent with the two.
Cyber security promises to be a key issue this year, especially with the growing number of high profile breaches and the security uncertainties that the Internet of Things and growth of mobile technologies are introducing to the market.
CSID is partaking in this conversation and will be participating in a number of security-focused sessions at this year's conference. If you are attending SXSW, feel free to stop by the sessions. If you are not at this year's conference but want to follow along with the conversation and conference, we will be live tweeting our panels and other security news at @csidentity.
Check in later next week for a recap of the security issues and themes prevalent at SXSW.
Wi-Fi Privacy: When Sniffing Becomes Snooping
Friday, March 13, 5:30 pm, Austin Convention Center Ballroom C
Image that your daily activities are being recorded and collected: your early morning jog in the park, your daily trip to the local coffee shop, your commute to work. No, we're not referencing the NSA. We are referring to an emerging class of location-based marketing companies that sniff out signals emitted from Wi-Fi-enabled smartphones (Wi-Fi sniffing) to better understand your habits based off of your location – where you go, how often, how long you stay there, what time you generally visit, and more! All this information is being used to construct a profile that businesses are using for marketing purposes. CSID's CIO, Adam Tyler will be leading a discussion on the security and privacy issues involved we can expect from Wi-Fi sniffing technology.
Hacker to InfoSec Pro: New Rock Star Generation
Sunday, March 15, 11 am, JW Marriott Salon 8
Malicious hackers tend to be smart, young – many are only teenagers – and they seek respect, power and financial gain. Many of them perceive hacking like being a rock star – they jump into the action and start reaping the rewards. But what if we could help young malicious hackers understand the damage they are doing, the legal ramifications of their actions, and how these actions could hamper their future? What if we could reshape their mindsets and encourage them to channel their work into something more productive – like Information Security, white hat hacking or even working with the government? It's a wonder that the InfoSec and IT industries have a shortage of talent when salaries are rising and work is comparable to that of hackers, but they are doing it for good. It's time we turn InfoSec and IT professionals into the new rock stars, the new hot ticket future for the hacker generation. Kent Bloomstrand, CTO at CSID, Tiffany Rad, manager of operational security, embedded technologies at Cisco, and Tom Edwards, Resident Agent in Charge with the United States Secret Service will address why and what we need to do, and how to start making changes.
Steak, Eggs, and Cybersecurity: A Passcode Conversation
Monday, March 16, 8:30 am, Fogo De Chao
Adam Tyler, CSID CIO, will be joining some of the sharpest practitioners and researchers for a discussion about cyber security innovation and trends. Adam will be joining Daniel Weitzner, head of the new MIT Cybersecurity Policy Initiative; John Dickson, principal of the Denim Group, and Stephen Coty, chief security evangelist at AlertLogic for this conversation. Register for this event at Passcode's website.
Follow the Money: Cyber Crime and the Black Market
Tuesday, March 17, 12:30 pm, JW Marriott Salon 4
What exactly happens when a cyber criminal steals your credit card number? Believe it or not, in a matter of a couple hours your personal information could have taken a trip to multiple countries before being sold on the Black Market. When it comes to cyber crime, the Internet is a global ecosystem and hackers know no borders. Come take a behind-the-scenes look as we follow a stolen credential's international journey through the Black Market. See for yourself how cyber crime isn't a single issue impacting one country, but rather a global issue impacting consumers, corporations and governments around the world. In what country will our stolen credential end up? Join CSID's development director Joel Lang and IDT911 editor-in-chief Byron Acohido, to find out.