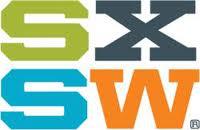 CSID just wrapped up our hotel room giveaway for SXSW and we'd like to send out a big congrats to Adrian B. – be sure to check your email so we can coordinate your prize!
This lucky winner won one room for the duration of SXSWi (3/8 – 3/12) at the convenient Hilton Garden Inn in Downtown Austin. This hotel is within walking distance of all SXSW events, and boasts (among other amenities), complimentary WiFi, in-room coffee-maker and a 24-hour fitness center to stay connected and energized throughout the festival – just what one needs to power through all SXSW has to offer.
We had over 150 entries and we'd like to thank everyone who entered the SXSW giveaway contest and became a CSID "fan" on Facebook.
We look forward to the SXSW festivities throughout the week and weekend and hope to see you there. Here's a look at our SX Panel Picks.
Be sure to keep in touch with our Twitter and Facebook pages to review our takeaways from the SXSW Interactive Festival.