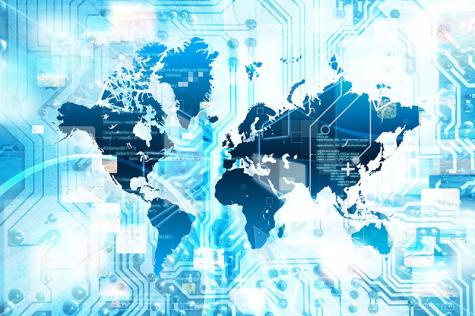 The U.S. government and the financial sector are trying to make cybersecurity a more prominent issue for the nation by performing cyber security assessments on banks.
Daniel Huang of the Wall Street Journal shared a recent letter to the financial industry from Benjamin Lawsky, superintendent of the Department of Financial Services. According to Huan, Lawsky's letter outlined "issues the regulator intends to examine, including protocols for the detection and defense of cyber breaches, corporate governance, multi-factor authentication, and security of third-party vendors." Huang notes, "New cybersecurity reviews will become regular, ongoing parts of all future bank examinations. They will be scheduled following the agency's regular comprehensive risk assessments. Regulated banks are expected to prepare by providing the agency with greater transparency into its systems and processes."
Ramsey Cox of The Hill reported "the Senate passed multiple measures directing the Department of Homeland Security (DHS) to deal with cybersecurity and anti-terrorism issues. The three bills were passed by voice vote on Wednesday, while the Senate tries to tie up legislative issues before the end of the year." Cox shares a summary of each bill in the article.
Eric Hal Schwartz of Street Wise also shared news of recent government actions to combat the growing threats to the nation's cyber security. Schwartz shared that, "Washington D.C. will get a $35 million cyber security center to help beat back digital attacks on civilians as part of the budget passed on Tuesday night by the House of Representatives." According to Schwartz the location of this center is yet to be determined, but is speculated to be placed in the greater D.C. area.
As government bodies and industry leaders take steps to thwart cyber security flaws, how else can these entities lead the people towards improved cyber security? Let us know your thoughts on Twitter and Facebook, and be sure to check out our Tumblr for the latest industry news stories.