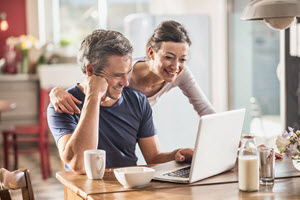 We're excited to announce Family Account Management: a new feature available for our partners that makes it easy for their subscribers to extend identity protection services to family and friends.
Family Account Management allows our partners to offer quick and easy enrollment, enabling new subscribers to opt in to a family plan by inputting family or friends' email addresses within their portal. Subscribers can invite anyone of the age of 18 to join. Every family has different security needs and preferences. This feature offers plan options that can be configured to match the primary subscriber's current enrolled services, or customized to include a set of services that best suits each family's needs.
The Consumer Sentinel Network, a division of the Federal Trade Commission, reported over 1.2 million fraud-related complaints in 2015. With identity fraud on the rise, we need to be more vigilant than ever before and take steps to improve our own security and the security of our loved ones. We all have unique identity elements, including birthday, email address, and Social Security number, and monitoring one person's identity elements won't minimize risk for other family members. That's why Family Account Management is so important, allowing subscribers to extend coverage for what matters most – family.
"Families are more connected than ever before, but with more ways to stay connected, there are new threats putting families at risk of identity theft," said Joe Ross, CSID President and Co-Founder. "With Family Account Management, businesses can provide their subscribers with an easy and convenient way to extend identity protection services to their loved ones."
For more information on Family Account Management, visit our Marketing Support page and stay up to date with all CSID news on Facebook, Twitter and LinkedIn.