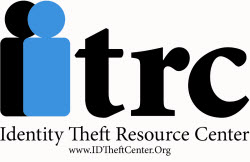 Next week, we're partnering up with the Identity Theft Resource Center (ITRC) to co-host their monthly Identity Theft Twitter Chat (#IDTheftChat). With National Small Business Week coming up in June, ITRC and CSID will hone in on security issues that affect small businesses. Many small businesses are unaware that 20 percent of all cyber attacks target small businesses. What's more alarming – about 60 percent of small businesses close within six months of a cyber attack. The #IDTheftChat will address the following key questions to help inform participants on ways to protect their small business:
Q1: What are the biggest information security concerns that small businesses face?
Q2: How can small businesses protect themselves from data breaches of customer information?
Q3: What are best practices for small businesses to protect employee information?
Q4: How can small businesses protect their digital reputation?
To participate in #IDTheftChat, all you will need is a Twitter account. Follow the hashtag #IDTheftChat on Thursday, June 6th from 1:00 – 2:00 pm CT, and tweet your questions and comments to the group by including the #IDTheftChat hashtag in your tweets.
You can RSVP (not required to participate) and get more information about the Twitter chat by going to the #IDTheftChat invitation. Don't forget to connect with CSID on Twitter and let us know if you plan on participating. See you there!