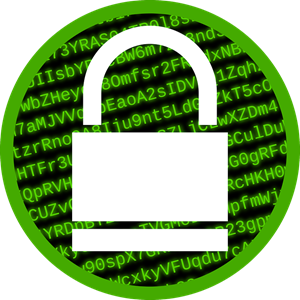 More than 900 million people around the world use Facebook's Messenger app to communicate with friends and family while on the go. The mobile messenger app is a way for users to communicate privately, but until recently, there hasn't been much public information available around how Facebook is ensuring these messages are kept private and secure.
Recently, Facebook announced that the company is offering encrypted messaging technology to mobile users worldwide in a feature it's calling "Secret Conversations." Facebook's users can opt in to send messages that no one – including Facebook, the government, or intelligence agencies – will be able to read, using Signal Protocol for end-to-end encryption.
This is a big move for Facebook and for social media overall. While other apps like WhatsApp provide encrypted messages, many major social platforms do not. There is the possibility of identity theft via social media, particularly for users who aren't selective with what they post. Having an additional layer of privacy in messaging could potentially reduce the risk of an attack.
However, in America, as more messaging services offer the ability to encrypt messages, the mindset could shift from whether encryption should be an option to whether it should be the default setting. On Facebook's Secret Conversations, it's currently not the default setting. Unless users opt in to the service, their messages will remain unencrypted, and each messaging chain must be selected. In other words, users must actively select which messages they wish to remain private. It's a similar strategy to Google's messaging app Allo, which also offers opt-in messaging encryption.
While Facebook Messenger's new encryption feature is welcome news to privacy advocates in the United States, people in other countries may find themselves in a precarious position. Facebook is a global company, reaching nations across the world. Some of those countries have strict privacy laws, which would interfere with what Facebook is trying to do in offering encryption for all of its global users. Facebook has seen this controversy before when its WhatsApp property made international headlines.
For now, it'll be interesting to see how many users utilize Secret Conversations. Infrequent or non-technical users may never even be aware of its existence, while others may worry that activating encryption could drive unwanted attention their way. While the messages themselves will be encrypted, the metadata won't be, so those outside the conversation can see who is messaging each other, and how often they're doing so.
Will you take advantage of this new encryption feature on Facebook Messenger? Do you use any other apps that offer encryption? Join the conversation and stay up to date on the latest cybersecurity news by following CSID on Facebook, Twitter or LinkedIn.