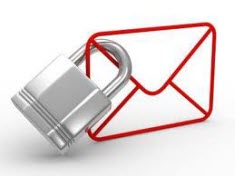 Email and internet scams are just some of the top ways cyber criminals manipulate everyday users to click on a malicious link or visit a hacked website. These scams not only put individuals users at risk, companies are also at risk as these scams often target employees at all types of companies. About.com recently put together a list of the top 10 internet and email scams of 2013 – take a look at the list below as well as tips to protect yourself and your company.
The Top 10 Internet/Email Scams of 2013
1. The Nigerian Scam, Also Known As 419 – Most of you have received an email from a member of Nigerian family with wealth. In every variation, the scammer is promising obscenely large payments for small unskilled tasks. This scam, like most scams, is too good to be true. Yet people still fall for this money transfer con game.
2. Advanced Fees Paid For A Guaranteed Loan Or Credit Card – If you are thinking about applying for a "pre-approved" loan or credit card that charges an up-front fee, ask yourself: "why would a bank do that?" These scams are obvious to people who take time to scrutinize the offer.
3. Lottery Scams – Chances are you will receive at least one intriguing email from someone saying that you did indeed win a huge amount of money. This scam will usually come in the form of a conventional email message. It will inform you that you won millions of dollars and congratulate you repeatedly. The catch: before you can collect your "winnings", you must pay the "processing" fee of several thousand dollars.
4. Phishing Emails And Phony Web Pages – This is the most widespread Internet and email scam today. "Phishing" is where digital thieves lure you into divulging your password info though convincing emails and web pages. These phishing emails and web pages resemble legitimate credit authorities like Citibank, eBay, or PayPal.
5. Items For Sale Overpayment Scam – This one involves something you might have listed for sale such as a car, truck or some other expensive item. The scammer finds your ad and sends you an email offering to pay much more than your asking price. The reason for overpayment is supposedly related to the international fees to ship the car overseas. In return, you are to send him the car and the cash for the difference. The money order you receive looks real so you deposit it into your account. In a couple of days (or time it takes to clear) your bank informs you the money order was fake and demands you pay that amount back immediately.
6. Employment Search Overpayment Scam – You have posted your resume, with at least some personal data accessible by potential employers, on a legitimate employment site. You receive a job offer to become a "financial representative" of an overseas company you have never even heard of before. You will be paid 5 to 15 percent commission per transaction. If you apply, you will provide the scammer with your personal data, such as bank account information, so you can "get paid". Instead, you will experience some, or all, of the following: identity theft, money stolen from your account, or may receive fake checks or money orders for payments which you deposit into your account but must send 85–95 percent of that to your "employer".
7. Disaster Relief Scams – What do 9-11, Tsunami and Katrina have in common? These are all disasters, tragic events where people lose their lives, lose their loved ones, or everything they have. Scammers set up fake charity websites and steal the money donated to the victims of disasters.
8. Travel Scams – You will receive an email with the offer to get amazingly low fares to some exotic destination but you must book it today or the offer expires that evening. If you call, you'll find out the travel is free but the hotel rates are highly overpriced.
9. "Make Money Fast" Chain Emails – A classic pyramid scheme: you get an email with a list of names, you are asked to send 5 dollars (or so) by mail to the person whose name is at the top of the list, add your own name to the bottom, and forward the updated list to a number of other people. Should you risk to participate, you risk being charged with fraud.
10. Turn Your Computer Into a Money-Making Machine! – You send someone money for instructions on where to go and what to download and install on your computer to turn it into a money-making machine… for spammers.
Read the full article on The Top 10 Internet/Email Scams from About.com.
How to protect yourself and your company
The best way to protect yourself and your company is to stay aware of these types of email and Internet threats and stay educated on how to mitigate them. The following tips are for handling suspicious emails:
Pay attention to sender and message subject
If an email is from an unrecognized sender or domain, consult someone from your IT or Security department, as they will verify the type of email and if it should be deleted
NEVER Open or forward a suspicious email
Pay attention to filenames attached to emails
Do not open email attachments from people that you do not know or trust and/or that look suspicious
Be aware that files can come as email attachments in the format of zip files in order to trick your anti-virus
Do not download executable (.exe) files that are sent to you
– Kristin Badgett, CSID Information Security Officer
Be sure to check out our other blog posts on security. Share your tips for protecting your business with us on Facebook and Twitter.