Cyber Security Took Center Stage in the State of the Union Address
On January 20, President Obama delivered his annual State of the Union Address and this year cyber security was a major focus. President Obama detailed his plans for increasing online security, electronic privacy and the prevention of identity theft for the American people. Check out our blog post on the topic.
Data Privacy Day
On January 28, companies and organizations around the world celebrated the eighth annual Data Privacy Day – an initiative to help spread best practices from the National Cyber Security Alliance and StaySafeOnline.org. The day was filled with engaging Twitter chats, webinars and live events that dove into the biggest trends and challenges in cyber security today, providing interesting online conversations throughout the entire week.
Identity Theft Awareness Week
The last week of January was a busy one with Identity Theft Awareness Week, sponsored by the FTC. During the week, we joined in on the #IDTheftChat, where users shared tips on how to safeguard their information from some of the most common forms of identity theft.
Countdown to SXSW Interactive
It's hard to believe SXSW is just around the corner! And, we have been busy ramping up for our three sessions. Below you will find more information on where you can find each of CSID's sessions at SXSW: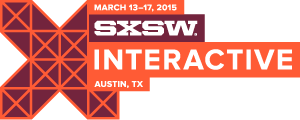 Hacker to InfoSec Pro: New Rock Star Generation
Sunday, March 15
11:00am – 12:00pm
JW Marriot
Salon 8
110 E 2nd St
Follow the Money: Cyber Crime and the Black Market
Tuesday, March 17
12:30pm – 1:30pm
JW Marriot
Salon 4
110 E 2nd St
Wi-Fi Privacy: When Sniffing Becomes Snooping
Friday, March 13
5:30pm – 5:45pm
Austin Convention Center
Ballroom C
500 E Cesar Chavez St.
Joe Ross's column on Huffington Post
Massive point-of-sale breaches seemed to dominate the news in 2014. CSID's president Joe Ross weighed in with his insights on what new EMV legislation may mean for the security of merchants and consumers in his latest article on the Huffington Post: "POS Breaches in 2015: The Good, the Bad and the Ugly."
With so many exciting initiatives this past month on increasing cyber security awareness and education, we look forward to what the rest of 2015 will bring. What do you think will be the biggest areas of focus this year? Share your answers with us on Facebook, Twitter and LinkedIn.