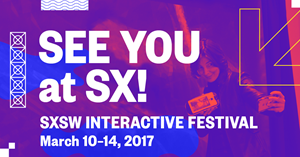 Every year, hundreds of thousands of people come to Austin to attend South by Southwest. This technology, film, and music conference and festival brings together some of the brightest minds in innovation from around the world. We're looking forward to another opportunity to weigh in to the conversation and will be participating in a range of security-focused sessions at this year's event, which kicks off March 10.
CSID will be hosting a workshop and a solo session at the conference to share our expertise on two topics that have become increasingly prevalent in today's cybersecurity climate. CSID's very own Joel Lang will be co-hosting a breach response workshop and giving participants the hands-on opportunity to learn best practices in risk mitigation and breach response through a live simulation. This interactive workshop will take place at 9:30am on March 11 at the Westin Austin Downtown in Continental 2. Don't forget to RSVP to this workshop. To RSVP, you must sign into your SXSW account and have your badge linked to your account on social.
Additionally, our Chief Innovation Officer, Adam Tyler, will be speaking about the new face of cyber crime, showcasing through a live demonstration how younger individuals get involved in cyber crime, and how consumers can help defend against growing threats. You can catch Adam's session at 3:30pm on March 15 at the JW Marriott in Salon 7.
If you're attending SXSW, we'd love to see you at our sessions. Check out some of our other top picks below that are sure to offer unique insights into the latest threats and opportunities in the security landscape. Unable to attend this year's conference? You can join the conversation at @csidentity where we'll be on-site and live tweeting from our panels and other sessions throughout SXSW.
The Future of You: Identity Tomorrow
Saturday, March 11, 11:00 am, JW Marriott, Salon 8
In the future, your digital ID may replace all your current forms of identification. These ID experts discuss the current state of web identity from business to consumer, and dig into the important advancements that are being made to build your future identity. Who will own your ID in the future? Why will it become so important for your future digital existence? Is the future of ID centralized and managed by governments, or distributed and trust-less like block chain? What do you need to know to protect yourself in this new digital Domain?
A New Normal: User Security in an Insecure World
Monday, March 13, 3:30 pm, JW Marriott, Salon D
Online security is becoming a game of Whack-a-Mole, where one threat is contained while another emerges; where a credential dump of millions of users is yet another note in a chorus of breaches. Today, complete security is somewhat of a pipe dream. Given this new normal, how do we keep our information as secure as possible? This diverse panel will navigate the evolving challenges to online security and question conventional wisdom around security across industry and sector–to understand the economics of a seemingly chaotic online world and to illuminate unexpected trends.
Connected Cities, Hackable Streets
Tuesday, March 14, 12:30 pm, JW Marriott, Salon 6
In cities around the world, street lights, public transit systems, and electric meters are already connected to the Internet. Soon, smartphone controlled, self-driving cars will roam cities and every part of the urban fabric could be Wi-Fi enabled. While tomorrow's smart cities will usher in efficiencies and convenience, they'll also bring about security threats and vulnerabilities. Hackers have already demonstrated they can remotely take over cars and switch off traffic lights. So, how can urban planners and engineers build cities of the future that are resilient enough to guard against cunning criminal hackers who may want to bring Singapore or San Francisco to a grinding halt?
Biotechnology Needs a Security Update
Wednesday, March 15, 12:30 pm, JW Marriott, Salon 6
Great leaps forward in biotechnology have made the IT-based manipulation of life increasingly easy. To many, biotech offers unparalleled opportunities to reshape our world and ourselves. To others, it poses significant threats. As human systems are better understood and life becomes more programmable with CRISPR and other technologies, governments need to prepare for a new age of biosecurity. Join experts from industry, FBI, and academia who work with hackers, sociologists and politicians to tackle the security challenges of the emerging bioeconomy. Explore real opportunities and threat profiles of modern and future biotech, and why life on earth may soon need a security update.
SXSW 2017 is sure to be full of enlightening conversations and ideas. In our new Firewall Chats bonus episode, we take a deep dive into a handful of SXSW sessions and their application in the current cybersecurity landscape. As always, feel free to join the conversation on Facebook, Twitter, or LinkedIn.