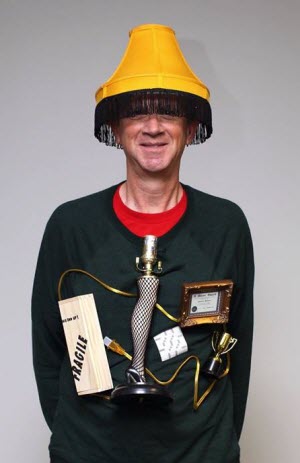 The end of 2014 called for a bit of holiday cheer at CSID – a time to celebrate the number of people we served and recognize the hard work our team gives day in and day out. We got into the holiday spirit while keeping the CSID train on track in December. Take a look at all the activities we did last month:
One more for SXSWi!
Earlier in the year, CSID had two panels accepted for next year's South By Southwest Interactive conference – Hacker to InfoSec Pro: New Rock Star Generation and Follow the Money: Cyber Crime and the Black Market – we received word that our third session was accepted as well! In March, you'll be able to catch CSID's Chief Innovation Officer Adam Tyler's Future15 session, Wi-Fi Privacy: When Sniffing becomes Snooping. Stay tuned for more details on when and where all of our SXSWi panels will be held. The conference takes place March 13 through 17 in Austin, Texas.
Joe Ross posts more on Huffington Post and Security Today
December proved to be a month of data breaches. CSID's president Joe Ross put together a December Breach Round Up and posted it on his monthly Huffington Post column. Following our webinar on medical identity theft, Joe shared his two cents on how data breaches are affecting the healthcare industry in Security Today Magazine. Check out his latest article: The Healthcare Industry: 2014's Biggest Data Breach Victim.
Reindeer Games
The CSID crew is always ready to celebrate the holidays. This year, each department got together to create snow globes and we held our very popular annual ugly Christmas sweater contest. Larry walked away with first place for the second year in a row! You can see pictures of his ugly Christmas sweater – as well as the runners-up – on Facebook.
Families in Need
In addition to volunteering at Austin Operation Blue Santa, CSID adopted two local families in need this holiday season. CSID team members pitched in by donating toys, clothing, bedding and grocery store gift cards. A huge thanks to our team members who wrapped and delivered gifts!
Looking Ahead to 2015
We know 2015 is going to be a memorable year, so let's kick off January by making some smart security resolutions. We recommend signing up for a password manager, turning on two-factor authentication where possible and signing up for an identity monitoring service. Let us know what your New Year's security resolutions are on Facebook, Twitter or LinkedIn and be sure to keep up with our Tumblr for up-to-date security new stories.