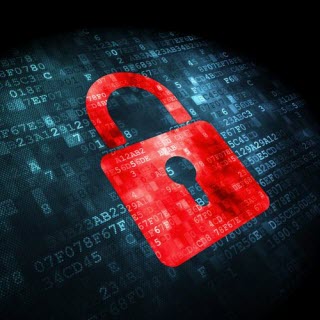 This guest blog post comes from Camille McClane, writer and researcher based in Southern California.
Between Snowden, the NSA, the sheer amount of our private information we keep in public and the vulnerability of our personal electronics to hackers and their ilk, it's easy to feel like we're in an inescapable downward spiral toward absolute zero privacy. The good news is that, in 2014, it's not all bad news. As threats try to expand, so does the technology to fight back. Here are some of the important security trends we can look forward to this year.
Increased Cloud Usage
Cloud storage already exists, but since the security parameters are so different from physical storage, more companies are going to be consolidating their information in a cloud. Not only is cloud storage more secure, it can even make your day-to-day business more efficient and is certainly worth consideration. Wouldn't you rather have convenience and security, if possible? Cloud storage has the added benefit of creating a backup, a network and a server that is both encrypted and remotely accessible.
New Encryption Methods
What's one of the best ways to keep sought after valuables secure inside a safe? Change the combination often. Similarly, one of the best ways to secure your data is by increasing the levels and complexity of your digital encryption. Watch for mentions of cryptographic block modes like cipher-block chaining (CBC) and output feedback (OFB), and authenticated modes like EAX, CCM and GCM, as well as new standards of access and passkey management.
Greater Internal Protections
Your security wall is only as strong as your weakest barrier to entry, and insiders still have the easiest means to disrupt a system. So what can you do about it in your business? On the security side, expect larger companies to focus on system-wide data encryption, making it harder for employees to accidentally (or intentionally) compromise the security of company data.
People Will Become More Private
At the very least, as the threats against privacy continue to grow, people will become more conscious of how they expose themselves to these threats through carelessly granting permissions to countless apps, websites and software. There is an international effort underway to educate the public in these matters, and as the individuals begin to take back some of the lost ground; it will theoretically reduce the overall risk in the process.
After all, no matter how scary the truth is, isn't it better to know than to not? Let us know your thoughts on Twitter and Facebook, and check out our Tumblr for the latest news stories.