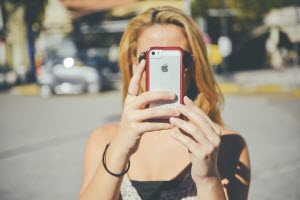 Almost five years ago, Facebook announced the debut of its facial recognition software, DeepFace, to make tagging photos of friends easier for users. The news spurred many articles questioning how exactly the technology worked and what steps could be taken to maintain privacy.
Today, having software instantly identity faces in our photos seems almost commonplace. Facebook's billions of users upload nearly 350 million new pictures each day that are quickly scanned and tagged. Google Photos also has built-in facial recognition software that automatically organizes your photos based on the people you're with. But this convenience doesn't come without concern.
To hear the latest in biometric advances and facial recognition technology, we caught up with Olga Raskin, Research Manager at Novetta. In her current role, Raskin leads identity-related research projects for government and commercial clients, focusing on biometrics and online identity intelligence. She's also been spotlighted for her biometric expertise on CNN, The Economic Times, and the Wall Street Journal. Raskin will present "Face Recognition and Online Identity" at SXSW 2016 next Saturday, March 12.
"Right now [sites like Facebook and Google] are [using face recognition] to help users tag and organize their photos," Raskin explains. "And we've learned it's pretty accurate."
Facial recognition and biometric data can be beneficial in today's social society, Raskin explains.
"It can be more convenient and more secure," she said. "It may be considered safer in some cases because biometrics can't be stolen as easily as passwords."
However, having your face scanned and identified leaves most people feeling unsettled.
"In the United States there are no laws that strictly govern this space," Raskin explained. "Self-regulation has been a challenge because it's hard to get the privacy advocates – and the people implementing the technologies – to agree on the rules and guidelines."
In this episode, Raskin delves deeper into the myths and facts behind traditional and modern technologies. Listen now and catch her SXSW session on Saturday, March 12 to learn even more.
Listen to the entire episode at www.CSID.com/FirewallChats. And let us know your feedback on our Firewall Chats social channels on Twitter and Facebook.
Save the Date: Our next episode will air on Tuesday, March 7, and feature SXSW speakers Corey Ealons of VOX Global and Sterling Miller of Hilgers Graben on what to do if your business has been hacked. Be sure to tune in!