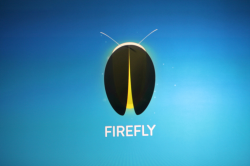 This week, Amazon released its first phone, which boasts a number of unique features including 3D functionality, dynamic perspective, and a number of convenient tie-ins to Amazon's book, music and TV-streaming services. While many are simply discussing the array of new features on the device, one reporter is concerned about the phone's unique powerful identification system called Firefly and what it could mean for consumer personal privacy.
First, let's start with what Firefly actually does. Nick Statt of CNET explains, "With the press of a button, you can scan and tag songs—much like the popular Shazam app—and films and TV thanks to IMDb.com, which Amazon owns. You also can identify text and phone numbers printed on paper, like countless third-party apps in the iOS and Android stores." However, the vital detail of the Firely feature is its ability to use the phone's camera to scan barcodes, identify items online and then price check more than 70 million products for the ultimate online shopping experience.
While Amazon's Firefly feature seems incredibly convenient, John Koetsier of Venture Beat is worried about the privacy implications of using the phone's camera to identify items in pictures and locate them online. Koetsier states that Firefly and the camera feature of the phone are one and the same. This fact, in tandem with Amazon's free cloud storage, means each and every photo taken on the Fire Phone and stored in Amazon's cloud has the potential to be analyzed for its content and metadata. Koetsier remarks, "By storing all the photos you'll ever take, along with GPS location data, ambient audio, and more metadata than you can shake a stick at in Amazon Web Services, Amazon will get unprecedented insight into who you are, what you own, where you go, what you do, who's important in your life, what you like, and, probably, what you might be most likely to buy."
Do you think Koetsier's concerns are valid? Should consumers be concerned about the privacy features of this device? How should Amazon respond to make sure consumer data is protected? Tell us know what you think on Twitter and Facebook, and be sure to check out our Tumblr for the latest industry news stories.