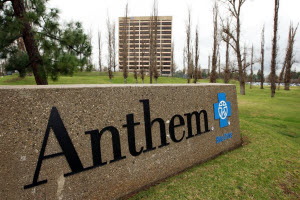 As the dust settles after Anthem Healthcare Insurance announced last week that approximately 80 million of its customers may have had their personal information exposed in a data breach, consumers are once again left wondering how they can protect themselves and their data in the wake of another high profile hack.
Though it's being called the most massive breach yet, last week's Anthem's breach announcement comes not as a surprise, but rather a confirmation of the continuing expansion of online attacks and growing focus on medical ID theft that CSID has seen firsthand. Why? Medical IDs are an extremely lucrative source of income for identity thieves. According to the World Privacy Forum, a medical identity, including name, address, Social Security and health ID numbers – all information that was a part of Anthem's breach – can sell for around $50 on the online black market. By comparison, a Social Security number currently sells for $1 and an active credit card can sell for $3.
Taking into account this unfortunate emerging cyber-crime trend, all consumers – including those directly impacted by the Anthem breach—should consider the following best practices:
Use a monitoring service to keep an eye out for signs of medical identity theft, including medical bills in someone else's name or for medical services you did not receive.
Review your Explanation of Benefits (EOBs) to ensure the doctors listed and services provided are accurate. If you find an inaccuracy, contact your insurance provider right away.
Submit a benefits request to your insurance provider. The insurance provider will send a list of all benefits and services paid in your name. Review to ensure they are accurate. Some insurance providers have online systems with information.
Keep a close eye on your credit report for fraudulent activity, such as accounts you did not open. Under the law, you're entitled to a free credit report from each of the three credit bureaus every year. You can visit AnnualCreditReport.com to obtain the most recent version of your credit reports. If you find an error on your credit report or an account that you do not recognize, please file a dispute with the credit bureau (TransUnion, Equifax, Experian) who generated the report and contact that bureau for more information.
Consumers may also place a fraud alert on their credit file, which tells creditors to double-check whenever someone applies for credit in your name. For example, when a credit card issuer receives an application for a new card, a fraud alert tells the company to contact you and make sure you're really the one who submitted the application. You can place a fraud alert with each credit agency by following the links below:
Finally, Anthem has stated that they will be notifying affected customers and providing credit monitoring and identity protection services free of charge. Eligible individuals should definitely take advantage of this offering so that they can be closely aware of important changes to their personal records.
As always, let us know what you think on Twitter, Facebook or LinkedIn.