Go to market with a fully managed and hosted platform made for white labeling.
For companies looking for speed of execution with no technology and infrastructure integration requirements, we offer our Identity Management Center, or IMC. This fully hosted and managed white label identity protection portal can be easily customized and launched with brand and style requirements, allowing your organization to have an unrivaled suite of custom identity protection services that you can market to your members and consumers — without the technology overhead.
Scalable, globally accessible and built on patented technology
Customizable look and feel
Complete control of content and the ability to highlight content and create upsells and promotions
Easy integration with major analytics tags
Best-in-class user experience
Fully hosted and managed
Fast time to market
Connect into all aspects of the CSID technology suite, including enrollment, billing, product selection and migration, and alert and report generation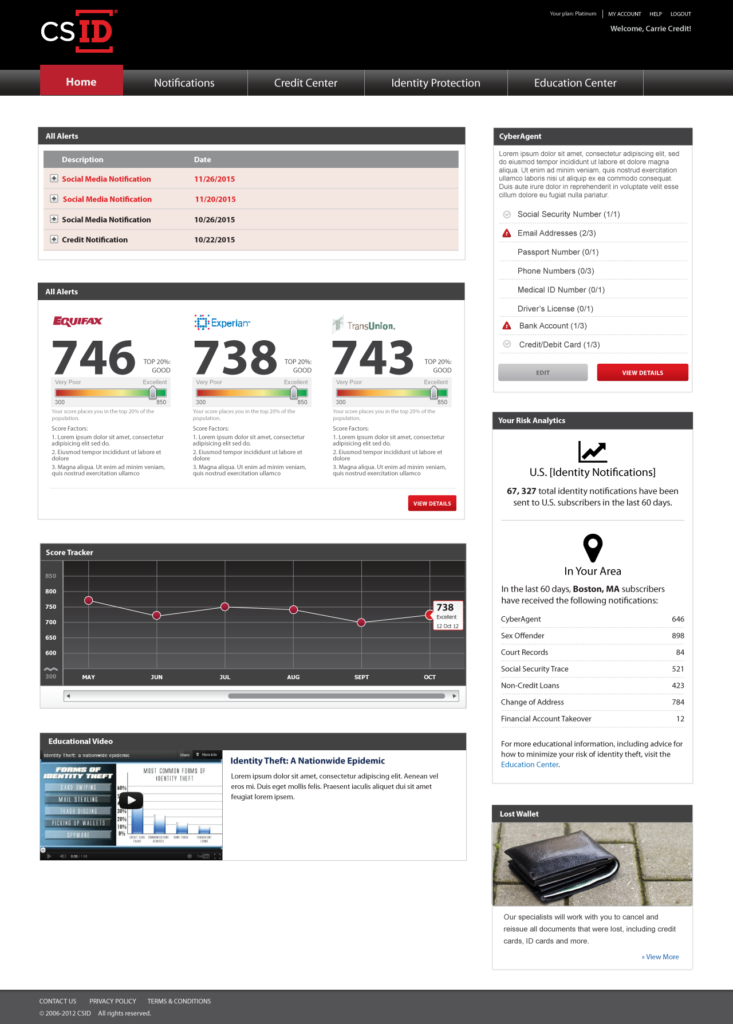 Our partners can now deliver identity protection products via a white-labeled, iOS and Android compatible mobile app. Using the app, subscribers can view alerts and access their identity protection services while on the go.
Ready to talk? Contact us today.