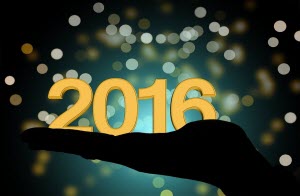 January was a busy month for CSID, launching us full force into 2016. Here's a quick rundown of everything you might have missed:
Our New Parental Leave Policy
At CSID, it's always been our corporate philosophy that our company's success directly correlates with the happiness and well-being of our employees. That's why earlier this month, we were proud to launch a new parental leave policy for both our male and female employees that includes 12 weeks of 100% paid time off, with the flexibility to distribute the leave over a six-month time period.
We believe we're one of only two companies in Austin offering parental leave at this level. Check out what Built in Austin and AustinInno had to say about the news, and read more about the new policy here.
Data Privacy Day
On January 28th, the National Cyber Security Alliance hosted their 9th annual Data Privacy Day. Companies and organizations from around the world celebrated this initiative to create awareness and inspire action around the protection of privacy and personal information. CSID was proud to participate once again as one of this year's DPD Champions, chiming in to the conversation and sharing privacy resources during the DPD #ChatSTC on Twitter.
Joe Ross' Huffington Post Column
2015 brought with it a heightened global focus on cybersecurity, with record-breaking data breaches and concern around national security increasingly seen across the headlines. CSID's President Joe Ross weighed in on the cybersecurity issues he anticipates to see in 2016 in his latest article on Huffington Post. Check it out here: Mobile and IoT to Dominate Cybersecurity Threats for 2016.
Countdown to South by Southwest Interactive
It's February, which means South by Southwest is almost upon us. This year, CSID's Chief Innovation Officer Adam Tyler is hosting a session called Digital Identities: Modern Underground Currencies. Adam will speak to the evolving digital currencies of the underground marketplace and provide an inside look at how transactions take place between cyber criminals.
Here's the info, we hope to see you there!
Saturday, March 12
11:00AM – 12:00PM
Austin Convention Center 
Room 9ABC
531 E 4th St
January was a great start to 2016, and we're looking forward to what the rest of the year will bring. Stay up to date with everything going on at CSID by following us on Facebook, Twitter and LinkedIn.