Get the scoop on what life is like working at CSID
CSID has a rich history of success and delivery, and is the global leader of identity protection and identity management products.
But what makes it all go is our amazing employees working in fun, fast-paced environment. We attract the best because they enjoy working with other bright, energetic, talented employees. They enjoy the variety of challenging tasks and projects, pitching in when the deadlines are short. And, they enjoy spending time with each other, sharing coffee in the morning at our coffee bar, a beer in the evening and a lot of hard work in between.
We pride ourselves on keeping our entrepreneurial spirit despite our growth and size—acting quickly and taking risks. Keeping our work place open and transparent so we can share in our successes and communicate freely. Placing a heavy emphasis on rewarding innovation and contribution. And, allowing our employees to make a difference outside of the workplace.
Here's what current CSID employees have to say about working at CSID.
---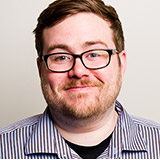 "I love working for a company that protects people. Having your identity stolen can rob you of a lifetime's hard work, so keeping it safe is extremely important. That's why the services offered by CSID are so essential, and why I'm proud of what we do here. It's great to work on something you believe in." – Kelley, UI/UX Engineer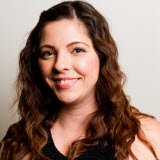 "I have been at CSID for 7 years now and what I enjoy most about working here is learning ways to deter and prevent identity theft. Through CSID, I have become an expert on the prevention and detection of identity theft and have been able to advise members, friends and family on ways to better protect themselves. Prior to CSID, I did not realize how life impacting identity theft is on the victims. I am very thankful for the knowledge I have gained and working here has been a truly positive experience. I have made wonderful friends and have witnessed how hard work and dedication has made CSID a leading, global authority in the identity theft market." – Lorie, Member Services Specialist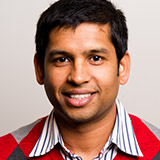 "I like the fast paced environment that CSID provides as there is never a dull moment here. The people at CSID are smart, devoted, and hardworking individuals that keep the energy levels high and exciting. Even though it is tough at first, jumping into the fire of project work makes you learn the product quickly and the teams we have in place are always willing and able to answer any questions that arise. The open communication with executive management is also key in keeping me abreast of our growth and future." – Jagdish, Sr. Cyber Security Engineer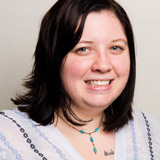 "What I really enjoy most about working at CSID is the people that I get to work with, teach and also learn from. I have established many diverse, professional, and friendly relationships over the past 4 years and have had great opportunity to learn from these relationships. CSID has made a point to hire individuals that will work well together, be team players, work hard, and play harder. CSID does a great job of hiring the right people and it shows and it makes everyone's job just that much more enjoyable!" – Kristin, Information Security Officer
---
CSID is also involved in the local community through various volunteer outreach programs and participating in local events, including:
LifeWorks Home Improvement Challenge
Austin Start Up Games
Austin Cup, Invitational Bowling Tournament
Texas Round Up 5K
Operation Blue Santa
Capital Area Food Bank
Sustainable Food Center's Grow Local Program
So, what are you looking for? If this sounds like something that you are interested in, check out our Current Openings.