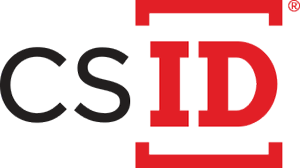 CSID is offering ONE YEAR of Breach Protector™ coverage AT NO COST TO YOU.
Breach Protector offers multiple layers of protection to ensure the integrity of your identity. You will also have the peace of mind knowing that you are insured against expenses in the event that your identity is compromised with a $1,000,000 insurance policy as well as an identity restoration team to guide you through the recovery process.
In order to activate your Breach Protector coverage, you will have to complete a SECURE sign up process and answer some questions to confirm your identity. This process begins by submitting the PIN code that was provided to you by CSID. This PIN code can only be used once and cannot be transferred to another individual.
After validating your PIN code, you will be prompted to answer a few security questions to authenticate your identity, such as: previous addresses, names of creditors, payment amounts, etc.
Once the secure sign up process has been completed, your Breach Protector identity protection coverage will be enabled.
Should you have any questions regarding the coverage or the sign up process, please contact CSID's Identity Care Center at 877-274-5565, 24-hours a day, 7-days a week, or e-mail support@csid.com.

Breach Protector Coverage Includes:
Credit Report & Monitoring: Includes a report and monitoring for credit inquiries, delinquencies, judgments and liens, bankruptcies, new loans, etc
CyberAgent®: [cc id="csid"]'s exclusive Internet surveillance technology scours websites, chat rooms and bulletin boards 24/7 to identify trading or selling of your personal information online
Court Records: Know if and when your name, date of birth and Social Security number appear in court records for an offense that you did not commit
Non-Credit Loans: See if your personal information becomes linked to short-term, high-interest payday loans that do not require credit inquiries
Change of Address: Monitor to see if someone has redirected your mail to get access to your bank statements, credit card statements and other important identity-related information
Sex Offender Report: Understand if and when any sex offenders reside or move into your zip code, and ensure that your identity isn't being used fraudulently in the sex offender registry
Social Security Number Trace: Know if your Social Security number becomes associated with another individual's name or address
Identity Theft Insurance: You are insured against expenses in the event that your identity is compromised with an insurance policy up to $1,000,000
Identity Restoration: Work with a certified identity theft restoration specialist, who will work on your behalf to restore your ID and let you get on with your life