[customize phone="1.877.274.5554″ login_url="https://itm.csidentity.com/login.jsp" login_text="Member Login"]
[slidedeck title="Breach Generic" height="238px"]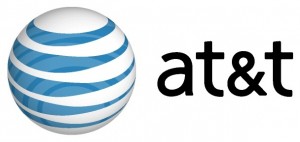 Dear AT&T Customer,
We regret the situation that has brought you to [cc id="csid"]'s site, but we look forward to providing you with the best service possible. AT&T is partnering with us to provide you a year of [cc id="csid"] Protector℠ free of charge — including credit monitoring, a free credit report, up to $1,000,000 in identity theft insurance and full-service Identity Restoration, if necessary. If needed, experts will act on your behalf to restore your credit and identity.
After you complete registration, you will have increased visibility into any possible fraudulent activity and you should be able to respond more quickly if necessary. The sign-up process requires your unique [cc id="csid"] "PIN Code". Your PIN Code is shown at the top of the first page of AT&T's notification letter that was recently sent to you via US Mail. This PIN Code can only be used once and cannot be transferred to another individual.
The sign-up process takes less than five minutes and is outlined in the three easy steps. Once you have provided your PIN Code during this process, you will be prompted to answer a few security questions to authenticate your identity: previous addresses, names of creditors and payment amounts. The [cc id="csid"] secure Web page utilizes the latest 128-bit Secure Socket Layer encryption for added security. We suggest you bookmark this page, because once you have enrolled and set your Username and Password, you will return to [cc id="csid"]'s page to log in and access your personal information on future visits.
Should you have any questions regarding the service or the sign-up process, please contact [cc id="csid"]'s Member Services center at 1-877-274-5554, 24 hours a day or via email support@csid.com.
[cm id="breach-enroll-now" partner_code="86000101″]
Step 1: Enter
Please enter the PIN code found in the upper right hand corner of your notification letter. Please note that the PIN code is case sensitive.
Step 2: Subscribe
Please complete the subscriber information form so that we can process your application. You will not be asked for credit card information.
Step 3: Validate
Please answer the security questions to validate your identity. You will receive an e-mail notifying you when your identity reports are available online for your review.
[cc id="csid"] Protector features 360 degrees and multiple layers of protection:
TransUnion Credit Report and Monitoring: Includes credit inquiries, delinquencies, judgments and liens, bankruptcies, new loans and more.
Court Records: Criminal actions associated with your name, birth date, and/or Social Security number.
Public Records: Names and addresses affiliated with your Social Security number, address history and any changes to the same.
Non-Credit Loans: Short-term, high-interest payday loan activity that doesn't require a credit inquiry.
CyberAgent® : Continuous internet surveillance of Web sites, chat rooms and bulletin boards for criminal selling or trading of your personal information online.
Sex Offender Report: The only program that alerts you to sex offenders residing in your zip code or moving in to your neighborhood, as well as any use of your identity by known offenders nationally.
ID Theft Insurance: $1,000,000 insurance policy with $0 deductible.
Restoration Services: Full-service Identity Theft Restoration experts will act on your behalf to restore you credit and identity while you get on with your life.