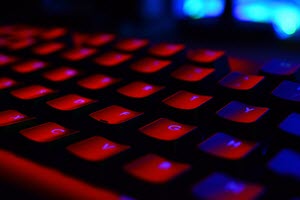 For both consumers and businesses, 2016 was a big year for cybersecurity. As we predicted at the beginning of the year, large-scale breaches continued to dominate the headlines and the Internet of Things (IoT) became a growing source of security concerns. But as the year comes to a close, it's time to look to the future. Here are the trends we predict will shape the cybersecurity industry during the year ahead:
Consumer Password Practices: Same Problems, New Solutions
Poor password use continues to plague consumers, leaving them vulnerable to attack. With the volume of breaches increasing, it will be more important than ever for consumers to use long, strong and unique passwords across accounts. If any of your passwords made it on to last year's list of "Worst Passwords," you should take care to update now. Consumer adoption of biometric authentication will also increase, not only across traditional financial accounts, but other apps as well, as we saw with Google's Trust API earlier this year.
IoT Threats Will Begin To Take Shape
IoT threats, once somewhat abstract, will start to become very real as more devices are connected and as consumers and businesses start to participate in the resulting connected ecosystems. Recent DDoS attacks in 2016 showed us that the IoT is, and will continue to be, a valuable tool and target for cyber criminals. The security industry, businesses and consumers will need to come to together to tackle IoT security – from education to product development.
BYOD Brings News Era of Workplace Threats
With evolving workplace cultures – including a rise in work from home and bring your own device (BYOD) policies – we'll start to see a new era of threats facing businesses. Companies will need to prioritize building a BYOD policy in partnership with IT, risk management, and legal counsel. They'll also need to educate employees on security best practices, like creating strong passwords and updating the software on their devices, to ensure all employees understand their role in protecting the business.
Hollywoodization of the Hacker Brings Mainstream Awareness
With shows like Mr. Robot gaining mainstream, loyal followings, we'll see a new level of fascination with hacker culture and cybersecurity, especially from younger individuals, who are more digitally connected than any previous generation. Consumer interest in cybersecurity, along with attacks in the headlines, will drive popularity of these shows and start to blend entertainment with education.
Ransomware Will Threaten Hospitals And Other Enterprises
Hospitals and other healthcare organizations will be among the most vulnerable for attack, as moves to digital – including the shift to electronic health records (EHR) and launch of mobile applications – will introduce valuable targets for cyber criminals.
Have your own 2017 security predictions to share? Weigh in with us on Facebook, Twitter and LinkedIn.