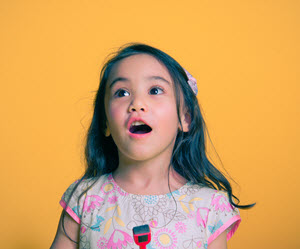 If you've logged on Facebook or Twitter in the past few days, chances are good your news feed is flooded with little faces holding colorful backpacks, bursting with supplies. Proud parents love the opportunity to share their children's "back to school" photos with family and friends. This flurry of photos happens every fall, but a new trend is cause for alarm. Many parents now create and post creative signs, displaying their child's name, school, and the grade they are entering.
While parents have the best intentions with these photos, they need to be aware they could be sharing sensitive information about their children. Sharing a child's full name, school, and age, could potentially endanger a child and their identity. Aside from select family members and friends, most followers should not be privy to such details.
It's better to err on the side of safety, especially with our children. If you still want to share your child's photo on social, consider the following:
Examine your social media privacy settings. Make sure photos, posts, and your own identifying information are limited to close friends and family.
Avoid sharing your child's full name and birth date. These details along with a home address could allow cyber criminals to create fraudulent accounts in your child's name.
Consider sharing your photos in a shared smartphone album, or on an end-to-end encrypted platform like WhatsApp. Another option is to email or text the photos directly to family and friends.
What if grandma doesn't use the latest apps? Print your photos and send them in the mail.
Enlist in an identity protection service that includes child monitoring. These types of services can alert you to potential compromises of your personal information (and your child's) on the dark web.
Do you post about the first day of school? Join the conversation and stay up to date on the latest tips and cybersecurity news by following CSID on Facebook, Twitter or LinkedIn.