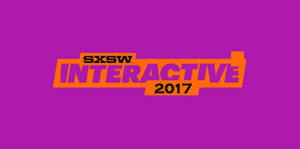 It's that time of year again, South by Southwest's 2017 PanelPicker voting platform is now live! Every year, people around the world vote through PanelPicker to help bring their favorite sessions to SXSW Interactive, the internationally recognized event that draws thousands of tech enthusiasts to Austin, TX every March.
We've participated in SXSW Interactive for the last few years and we're once again hoping to bring our cyber security expertise to the stage, but we need your help to get us there. SXSW's PanelPicker is a simple, two-step online process that allows the SXSW community to have a significant voice in shaping the programming. Your vote shows the organizers that our panels are a good fit for 2017's event.
Check out our submissions below. If you want to see the panel at SXSW next March, follow the PanelPicker link and give it a "thumbs up." All you need is an email address to vote.
The Creation Of A Hacker
Younger, less technical individuals are the new face of cyber crime. Through a live demonstration, this session will dive into the relatively unexplored world of gaming and showcase the growing role it is playing in luring younger individuals to get involved in cyber crime as a service. We'll explore the emerging business models within the dark web and the consequences for the misrepresentation of hackers in mainstream media. Recent case studies will shine light on the evolving cyber criminal identity and participants will walk away from the session with new, critical insights to mitigate risk at the individual and organizational levels.
Vote here: http://panelpicker.sxsw.com/vote/60437
Target on Their Back: Small Businesses Under Attack
Cyber criminals have their eyes on small businesses more than ever before. In fact, more than half of phishing attacks were targeted towards small businesses last year. Why? They have fewer resources to defend themselves than large enterprises but still store data criminals consider valuable and attractive for commerce across the dark web. The consequences of a breach can be critical – sometimes even forcing a small business to close up shop. With attacks on small businesses showing no sign of slowing, how can this group stay one step ahead of cyber threats? Join this dual session for a conversation around the latest threats and walk away with proactive steps to defend against attacks.
Vote here: http://panelpicker.sxsw.com/vote/65846
The Domino Effect of Flawed Breach Response
The unthinkable happens – your company has been breached. How has this happened? What are the first steps you take? Are you prepared? In this interactive session you'll gain insight into the breach response process, uncover best and worst practices, and experience the long-term domino effects inherent with each. Attendees will form small groups to role-play the wide variety of responses at each stage, and uncover the potential long-term effects of actions. By learning best practices through seeing the effect of worst practices, you'll walk away with unique insight into the breach response process that will help you prepare your company.
Vote here: http://panelpicker.sxsw.com/vote/61885
You have until September 2 to cast your vote and leave any comments or questions for our panelists.  We appreciate your support! Keep up with our SXSW involvement and other company happenings on Facebook, Twitter, and LinkedIn.