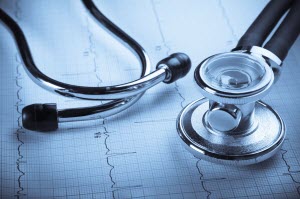 Not all identity theft cases involve credit cards and Social Security numbers. Medical identity theft is a grave issue, which can affect the health records and treatment of victims.
According to the Medical Identity Fraud Alliance, in 2014, two million victims were impacted by medical identity theft. The effects are costly. The Fifth Annual Study on Medical Identity Theft reported that 65 percent of victims surveyed paid more than $13,000 in out-of-pocket costs to resolve the crime.
In our final episode of season 2, we spoke with Eva Velasquez, president and CEO of the Identity Theft Resource Center, who assists victims of identity theft and fraud, including medical identity theft.
Velasquez explained many people assume health information is used maliciously for medical goods or services, but thieves also use this precious information to attain hospital visits, prescription drugs, or costly medical equipment.
"There can be some pretty devastating consequences when this occurs," Velasquez explained. "Of course there are the financial implications that can certainly hit a victim's pocketbook. [But] if you have mixed medical records that can potentially lead you to have a misdiagnosis or inappropriate treatment. Or you can have a condition the doctor believes has been addressed, because it's been addressed for the thief. …It can truly affect your health."
The data exposed in major healthcare breaches, like Community Health Systems or Anthem, can also be used by thieves to commit other crimes.
"Information that is obtained through a medical breach is the same information that can be used across all of the silos," Velasquez said, saying tax identity theft is directly related to medical data breaches.
How can you keep your medical information safe? Begin by examining your insurance statements and explanation of benefits. The latter may "read like a phone book," says Velasquez, but individuals shouldn't be intimidated.
"At the very least, look at the day of service and the doctor or hospital or lab that was providing the service and make sure that you recognize it, that's enough," she said. "Start with that, so you're not overwhelmed as a consumer."
Velasquez also stressed listening to your doctor during a visit and discussing your records. Like a credit report, request your medical history and look for fraudulent errors or inaccuracies. If you find errors, first call your insurance provider. Also consider contacting the credit bureaus, as your information may be jeopardized in other areas.
Listen to the entire episode here: www.CSID.com/FirewallChats. And let us know your feedback on our Firewall Chats Twitter and Facebook.