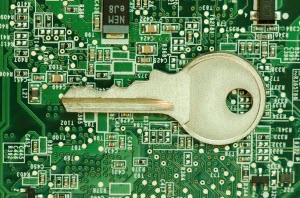 In the wake of the San Bernadino tragedy back in February, the FBI asked Apple to build a new, custom version of its iOS to help unlock one of the shooters' phones. They very publicly declined, issuing an open letter to their customers that quickly sparked a massive national debate around consumer privacy and international security.
It seems that since that time, we've seen a heightened awareness around encryption. The most recent example is last week's major news that WhatsApp, the online instant messaging service owned by Facebook with more than one billion global users, rolled out end-to-end encryption for all of its users.
What exactly does this mean? According to a blog post written by WhatsApp CEO Jan Koum, this latest software update has ensured that every conversation on the messaging service – whether private or a group chat – will have full, end-to-end encryption, meaning that only the recipient is able to see the message. "No one can see inside that message. Not cybercriminals. Not hackers. Not oppressive regimes. Not even us," said Koum.
While many privacy advocates have hailed this move from WhatsApp as a hallmark victory, others have expressed concern.
The FBI's top attorney, General Counsel James Baker, spoke out during an event hosted by the International Association of Privacy Professionals (IAPP): "If the public does nothing, encryption like that will continue to roll out," he said. "It has public safety costs. Folks have to understand that, and figure out how they are going to deal with that. Do they want the public to bear those costs? Do they want the victims of terrorism to bear those costs?"
Other opponents of encryption include Senators Dianne Feinstein of California and Richard Burr of North Carolina, who made headlines last Friday for introducing a bill intended to "tackle the rising use of strong encryption technology that cannot be decrypted by anyone without the correct key – including law enforcement and the companies responsible for creating it.
Regardless of where you stand in the consumer privacy versus national security debate, one thing is certain, we'll continue to see moves from the public and private sector in the next few months shaking up headlines. What do you think about end-to-end encryption? Weigh in with us on Facebook, Twitter and LinkedIn.