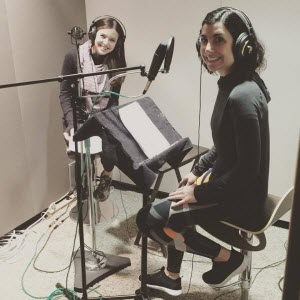 We're pleased to announce CSID's podcast series, Firewall Chats, is returning for a second season! And this one will be even bigger than the last, with six episodes released every other Tuesday starting on February.
We'll be kicking off the second season with a look ahead to South by Southwest. SXSW is an annual conference where industry leaders meet to share ideas on the latest interactive and technology trends. Cybersecurity has been an area of focus over the past few years, and a wide-variety of industry thought leaders attend. Even if you're not able to make it to SXSW, you'll want to listen in.
We'll be speaking to some great guests sharing tips and insight on how to stay secure in an increasingly digital world. Nuala O'Connor, President and CEO of the Center for Democracy and Technology, will talk about the legal and personal boundaries needed to protect your life online. We'll learn from Novetta's Olga Raskin how biological data, like fingerprints and eye color, are becoming more prevalent in technology, and what we can do to protect our privacy with these technological advancements. VOX Global's Corey Ealons, along with Sterling L. Miller of Gober Hilgers PLLC, will discuss how a business can minimize the impact of a breach, and the first actions you can take to regain control.
SXSW isn't the only big event this spring. Tax season is also in full swing. It may not be a lot of fun to do your taxes, but it's a lot worse to deal with tax-refund fraud. As tax-refund fraud is expected to reach $21 billion this year, Neal O'Farrell of the Identity Theft Council will share how to remedy tax ID theft and protect your information in the future.
Everyone at a company, from CEOs to brand new employees, should play an active role in keeping the business's information safe. Michael Kaiser, Executive Director of the National Cyber Security Alliance, will join us to chat about instilling a culture of cybersecurity at work. Having an open cybersecurity culture will ensure protecting sensitive information is a company-wide priority.
We'll also take a look at medical fraud with ITRC's Eva Velasquez. Last year, the medical and healthcare industry was the second largest market affected by data breaches and hacks. It's a very real issue, and we'll discuss how consumers can protect their health information.
We can't wait to share the expertise of some terrific thought leaders in the industry. To make sure you don't miss an episode, follow Firewall Chats on Facebook and Twitter. And, as always, stay up to date with everything going on at CSID by following us on Facebook, Twitter and LinkedIn. If you missed Firewall Chats Season 1, you can check out the full season at www.csid.com/firewallchats.