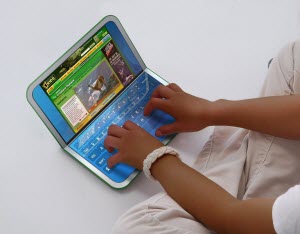 It's something you may not think about very often—your child's personally identifiable information being used for identity theft. Most children's Social Security number (SSN) and personal information remain unused until they turn 18, leaving years for identity thieves to cause serious damage.
It's common for parents to use a child's SSN for routine activities, like registering for school or in doctor's offices. However, many parents don't think about checking if their child has a line of credit associated with their SSN. The reality is that youths under the age of 18 are a staggering 51 times more likely to have their identities stolen than adults. Victims of child identity theft face many difficulties as a result, like complications applying for college, opening savings accounts, or obtaining credit cards.
Fortunately, there are a number of precautions to help protect both you and your children from identity theft.
Educate and Communicate
Kids are tethered to the Internet through games, apps, and devices. This increases their risk of sharing sensitive information. Take the time to teach your children the the do's and don'ts of being online. Check out our guest blog post from Anne Livingston on tips to prevent child identity theft, and the 5 pieces of information kids should not share online.
Creating and maintaining this conversation will ideally open up a dialogue and allow your children to feel comfortable talking to you about other online topics, like the latest viral video or more serious issues like cyberbullying.
Check Your Child's Credit Report
The Federal Trade Commission recommends proactively checking a youth's credit report around their 16th birthday. Should a credit report with fraudulent charges exist, you'll have time to correct any errors well before your child needs to rent an apartment or apply for a job or loan.
Stay Up to Date on the Latest Technology
Take advantage of an identity monitoring service that includes Child Protection. These services monitor your child's SSN and personal information, and alert you to any suspicious activity.
Don't stop there! Familiarize yourself with your children's gadgets. Computers, tablets, gaming consoles, and other handheld devices can all collect personal information. A hot new game or app may be revealing more of your child's personal information than you'd like.
Be Cautious
Ask questions anytime your child's personal information is requested: what will it be used for, why is it needed and how will it be guarded? For instance, few organizations such as motor vehicle, tax and welfare departments have the right to require your SSN. Be cautious before giving out your child's personal information, and your own.
By following these simple tips, you can play an active role in ensuring the security of your child's identity. Stay tuned for more security tips and the latest in industry news by following us on Facebook, LinkedIn and Twitter.