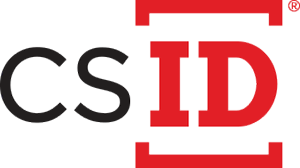 It's been a big year for CSID, with some major company wins and exciting momentum underway as we head into 2016. Here's a look back at the year's highlights:
Traveling the World and Sharing Cybersecurity Insights
In the spring of 2015, we joined 50,000 of our closest friends for South by Southwest, speaking on four panels on topics ranging from recruiting in a crowded infosec marketplace to a demo showing just how easily a small business can be hacked. We also participated in the annual ID360 Conference from the UT Center for Identity with sessions on medical identity theft and securing digital wallets in the age of mobile payments.
Our Chief Innovation Officer, Adam Tyler, was kept busy this year, traveling around the world and speaking at many top security conferences including the (ISC)2 and ASIS conferences in Anaheim, Calif. and the Mastercard Global Risk Management conferences in both Key Biscayne, Fla. and Berlin, Germany. CSID's Joel Lang participated in the Austin InnoTech Conference serving as the moderator for the Incident Response panel and delivered a solo session at the Texas Department of Insurance Fraud Conference.
Receiving Awards and Accolades
In August, our CFO, Amanda Nevins, was named an Austin Business Journal "Profiles in Power" winner. Amanda has been with CSID for four years and during that time she has had a huge influence on the company's business and employees. Get to know Amanda in this great video interview.
Later that month, CSID was recognized as one of Austin's fastest growing companies in the Austin Business Journal's annual Fast 50 Competition.
We were also awarded with the The Higginbotham Health & Wellness Award by the Austin Chamber of Commerce, which recognized our executive staff for actively encouraging our employees to engage in healthy and well-balanced lifestyles.
Launching an Original Podcast Series
We launched the first episode of Firewall Chats in October. Firewall Chats is our new podcast series diving into all things cybersecurity. In season one's five episodes, we explore topics like social media, steps for consumers to take control of their privacy, the ever-evolving Internet of Things and the newest ransomware and malware attacks. Our final episode airs next week.Take a listen at www.csid.com/firewallchats.
Rolling Out New Services
In November, we announced the launch of our Social Media Monitoring service to alert consumers to privacy and reputational risks across Facebook, Twitter, LinkedIn and Instagram.
In August, we also announced CSID's Financial Account Takeover monitoring. Financial Account Takeover notifies you if your Social Security number and personal information have been used to open a new bank account; or if changes have been made to an existing bank account, including changes to account contact information or attempts to add new account holder. The service also notifies you if your Social Security number and personal information have been used to apply or open a new credit card, checking or savings account.
Weighing In On the Latest Industry News
Throughout the year, we served as a resource and shared our perspective with media on consumer security, data breach response, and other topics. Below are a few highlights from the year, but you can check out our full news coverage on our website.
Thanks for following along with us this year. We hope you'll continue to stay up to date on CSID news in 2016 by following us on Facebook, Twitter and LinkedIn.