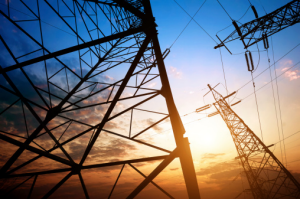 Government concerns about the nation's cyber security have been making headlines recently. The latest? It lies in the energy sector, following a number of attacks.
Alan Neuhauser of US News shared the growing concerns of the energy industry: "Cyber security leapt onto the list of the top five concerns for U.S. electric utilities this year, yet fewer than a third say they're prepared to meet the growing threat of an attack, according to a new survey." Despite the current lack of preparation, many in the industry are "actively moving forward with the deployment of comprehensive asset protection plans following several high-profile cyber and physical threat events."
Neuhauser mentioned that a "federal analysis reported by The Wall Street Journal in March showed that if only nine of the country's 55,000 electrical substations were to go down – whether from mechanical issues or malicious attack – the nation would be plunged into a coast-to-coast blackout. One month later, sniper fire knocked out a substation in San Jose, California."
Rochelle Nadhiri of Breaking Energy reported on similar concerns impacting natural gas companies around the globe. Nadhiri quotes Senior Consultant for Black & Veatch, Cathy Ransom, saying, "The dependence on key operational and informational technology for natural gas transportation and storage is a key part of the U.S. critical infrastructure supporting both residential and commercial customers. Therefore, it is important that gas technology infrastructure be protected from cyber attacks that could disrupt or damage operations."
What proactive security measures and practices should companies within the energy industry be taking to defend against possible cyber security threats? Let us know what you think on Twitter and Facebook, and be sure to check out our Tumblr for the latest industry news stories.