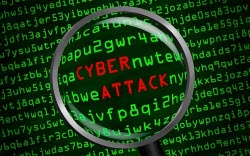 The Center for Strategic and International Studies released a study estimating that cyber crime creates a $100 billion loss to the U.S. economy. Additionally, CSIS reports that as many as 508,000 jobs are lost as a result of this economic loss.
Earlier reports, according to The Wall Street Journal, have estimated much higher economic loss, "as much as 10 times higher." Fast Company calls cyber crime "one-tenth the problem it once was." To understand how researchers arrived at this lower estimate, it's important to take a look at the series of assumptions on which their research is based:
"Using input from economists, intellectual property experts, and security researchers, McAfee and CSIS used real-world analogies like figures for car crashes, piracy, pilferage, and crime and drugs to build out the model," said PC Mag. "For example, car crashes cost the country $99 billion to $168 billion each year — 0.7 percent to 1.2 percent of the gross domestic product. Meanwhile, U.S. cyber attacks can cost $24 billion to $120 billion — about 0.2 percent to 0.8 percent of the GDP."
In other words, "One major reason the estimate was revised downward is that previous studies failed to take into account that when hackers "steal" information, they're actually just copying it," Fast Company said. "Businesses retain access to their important information, making cybertheft less like regular theft and more like an annoyance."
"We believe the CSIS report is the first to use actual economic modeling to build out the figures for the losses attributable to malicious cyber activity," Mike Fey, McAfee chief technology officer, said.
It truly is impossible to accurately count the total loss of cyber crime, because the loss is difficult to quantify. Do you think that cyber crime accounts for more or less than $100 billion in annual loss? How much is your data and intellectual property worth to your company? Let us know what you think on Twitter and Facebook. Be sure to check out our Tumblr page for the latest industry news stories.