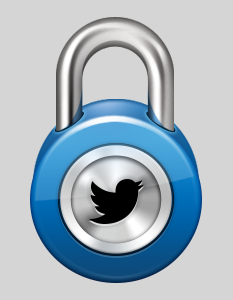 This week, Twitter introduced a two-factor authentication login security measure that users can opt into, helping to protect users from email phishing schemes or password breaches. Users need a confirmed email address and a verified phone number on their account to set up the login verification feature on their Twitter settings page.
"The two-factor system mirrors that of Facebook's and requires members to provide a phone number to which Twitter can send a unique code with each login attempt," said CNET. "Twitter users can turn on two-factor authentication from their Account Settings page, where they can tick the box to "Require a verification code when I sign in." Users then need to enter their phone number, and Twitter will subsequently text the number for verification purposes."
While this security measure helps individual Twitter users protect against hackers, using the two-factor authentication feature may be more complicated for business or shared accounts. According to TechCrunch, those with shared accounts "can only set one phone number as the recipient of the two-factor authentication codes, but may have several staff members who need to access the account. If they enabled it, whoever carried the phone registered with Twitter would have to relay the code to all the other staffers to get it to whoever needed it. That hassle might prevent shared accounts from turning on login verifications, and so the hackings may continue."
Whether making changes for an individual account or a shared business account, Web magazine Slate encourages those who choose to set up this security feature to make their "account changes by visiting the relevant website directly from within your browser, not by clicking a link in an email. Scammers are often quick to capitalize on security news like this by sending out bogus messages telling people to 'click here' in order to change their password."
Take a look at this video Twitter created to help users set up their login verification. Will you turn on this new login verification on your personal account? What are some solutions for those with shared Twitter accounts? Let us know what you think on Twitter and Facebook. Be sure to check out our Tumblr page for the latest industry news stories.